Classic dance drama astonishes audiences again
Share - WeChat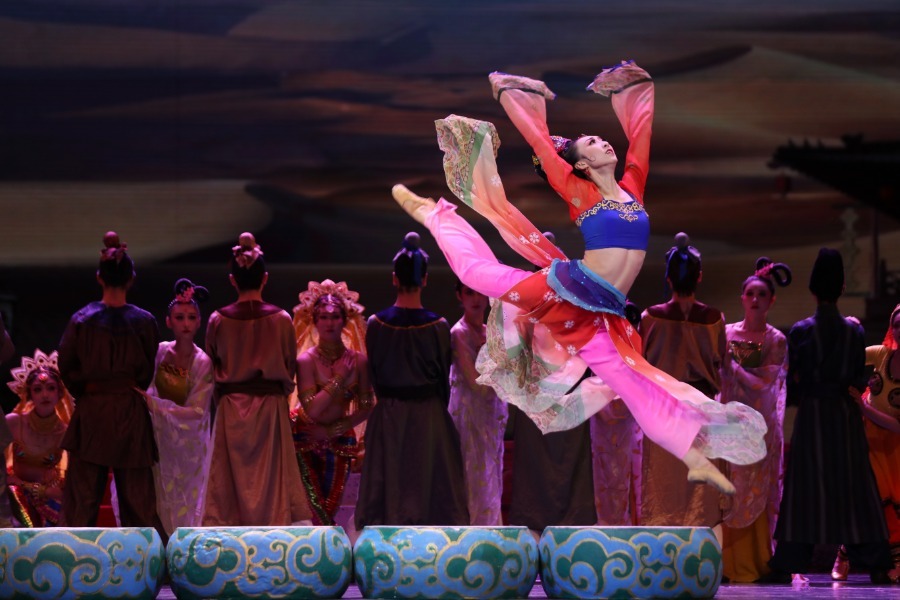 The classic dance drama Flower Rains Along the Silk Road was staged at the Gansu Opera House in Lanzhou, Northwest China's Gansu province, on Saturday evening, providing the audience with an astonishing artistic feast.
The drama is based on the Dunhuang frescoes and the Silk Road, with a theme of peace and friendship. It portrays Dunhuang painter Shen Bizhang and his daughter, Ying Niang, and their pure friendship with a Persian merchant. It vividly presents the extensive and profound Dunhuang culture in an artistic style.
Flower Rains Along the Silk Road eulogizes the people who created Dunhuang culture and tells stories of friendly exchanges between Chinese and foreigners along the ancient trading route.
With its classic Dunhuang dance and unique Chinese story, the drama serves as a special cultural messenger to spread peace and friendship anywhere it is performed. It has earned wide recognition in the world. After 42 years on stage, the play, with its flying spirit, has brought the customs of the Silk Road and Dunhuang culture to more than 40 countries and regions. It has been performed 3,970 times to a total audience of more than 5 million. It is welcomed and loved by tourists at home and abroad.