Musicals find their voice once again
Share - WeChat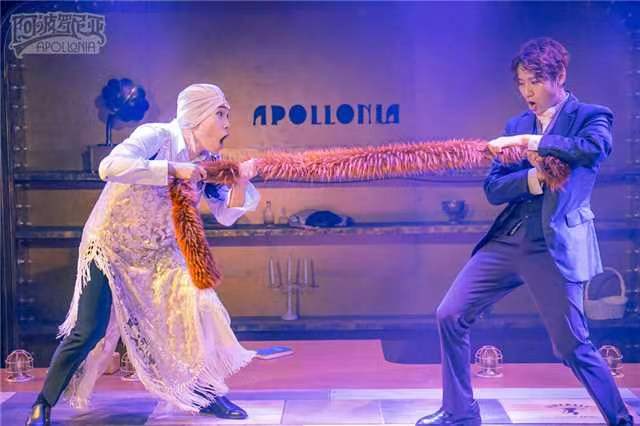 Curtains rise as live productions stage welcome return
Zhao Fanjia took his seat in a Beijing theater in 2015 to watch the musical Ghost, adapted from the movie of the same title.
The young student from the High School Affiliated to the Beijing Dance Academy was greatly impressed by leading actors Liam Doyle and Lucy Jones in the roles of Sam and Molly.
"I was intrigued by the musical in many ways, including the songs, the dances and stage set," Zhao said."It was the first time I had watched a musical in a theater, and after the show I decided to become an actor in such productions."
Zhao, 22, who is majoring in musical performance at the Central Academy of Drama, is being trained to sing, act and dance.
In 2019, he landed his first role, appearing in the Chinese musical Lethe. Due to the coronavirus pandemic, the show's premiere had to be postponed, with rehearsals starting late last year.
On April 24, Lethe finally opened in the Chinese capital, where it was performed five times at the Beijing Comedy Theatre.