One Apple Daily keeps your IQ away
Share - WeChat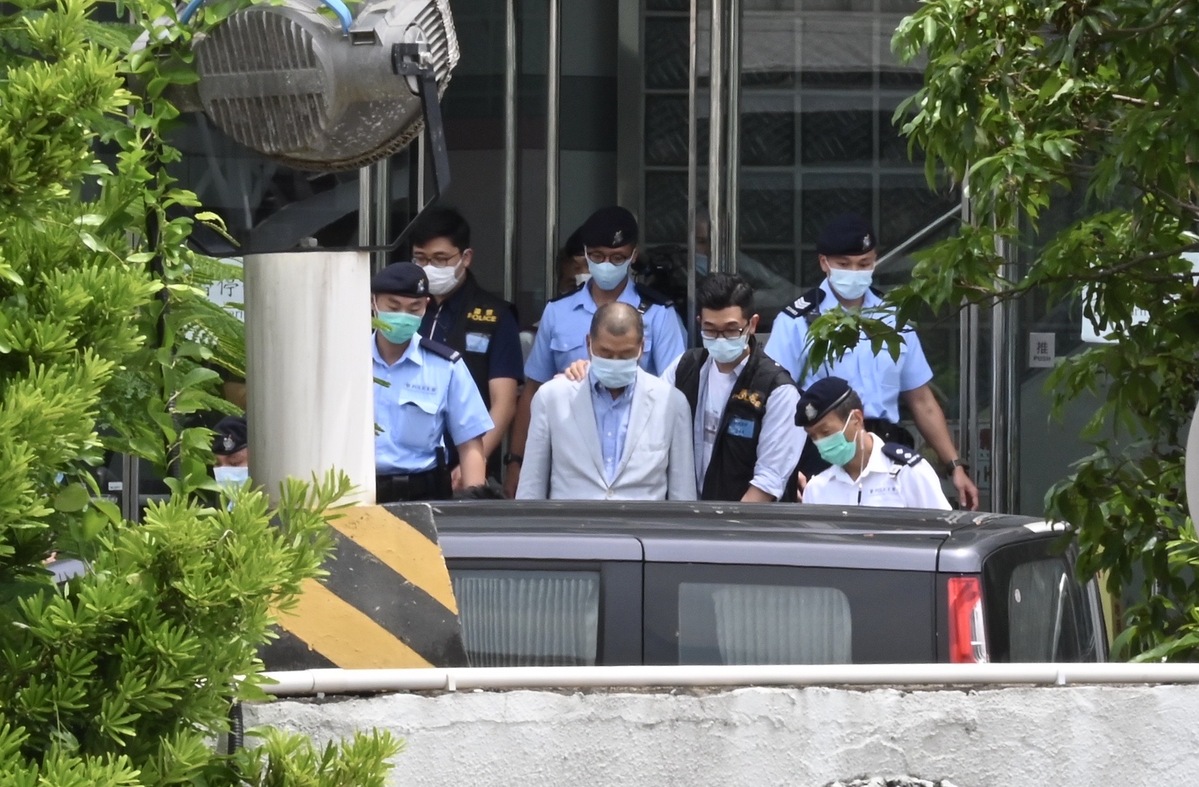 Tuesday saw Apple Daily in Taiwan suspending its print edition.
It's such a relief to see a major source of rumors and brazen lies finally disappear. During the riots that ravaged the Hong Kong Special Administrative Region in 2019, the tabloid that once snapped photos of celebrities for blackmail suddenly turned political.
When the flames of the riots still singed the region, Apple Daily was the only media outlet that reported on rioters' lies about nonexistent police violence in Prince Edward Station or fabricated rapes by police officers. They continued to peddle falsehoods even as the government repeatedly refuted them.
During the COVID-19 pandemic in 2020, Apple Daily repeatedly pushed misinformation, such as falsely claiming that domestically produced vaccines were of poor quality, or that the DNA of Hong Kong residents was being sent to the Chinese mainland after nucleic acid tests. At a time when the whole world was fighting against the novel coronavirus, Apple Daily sided with the virus and against the people, those in Hong Kong included.
Apple Daily had engaged in such egregious wrongdoing that Chris Tang Ping-keung, head of the Hong Kong police, criticized it twice on April 16 and 17. According to reports, they even sent over 130 letters to the newspaper and Hong Kong Press Council, which agreed with the police, but Apple Daily failed to answer.
For over 20 years, Apple Daily has been poisoning the minds of Hong Kong youth, victimizing more than one generation there. Those deceived by Apple Daily became the cannon fodder for riot organizers, who took advantage of these hoodwinked Hong Kong residents in their attempts to overthrow the local HKSAR government. One Apple Daily is enough to keep a rational mind away.
Fortunately, their plots are doomed to fail and the majority of the people Hong Kong could distinguish right from wrong. The pacification of the riots stands as the best evidence of who people in Hong Kong trust, and the fact that Apple Daily suspended its printed edition due to bad business decisions further strengthens that conclusion.
Now Apple Daily in Taiwan has stopped its print edition, but the website still remains. Here's hoping the day will soon come when this mendacious outlet disappears for good.
Most Viewed in 24 Hours
China Views