Classical music concert held in Shanghai art space
Share - WeChat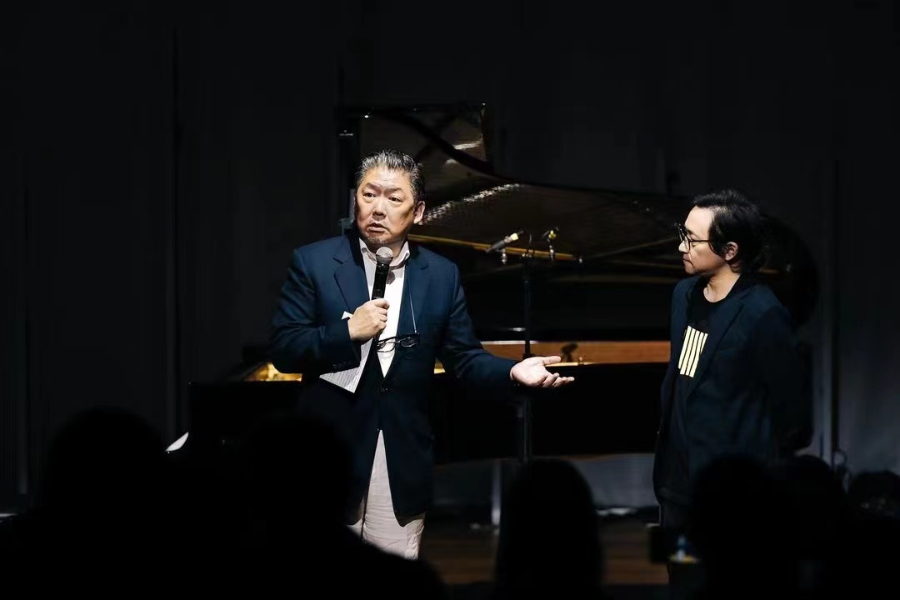 Chinese musicians, including violinist Ning Feng, pianist Luo Wei and cellist Chen Yibai, gave a concert at the Blackstone Art Space in Shanghai on May 16, featuring repertories including Chopin's Nocturne No 20 in C-sharp Minor, Opus Posthumous, Arvo Pärt's Spiegel im Spiegel, and Paganini's 24 Caprices for Solo Violin, Opus 1, No 13 and 24.
Led by conductor Jin Yu-kuang, New-classical Chamber Orchestra (NcCO) performed Dvořák's Silent Woods, Opus 68, Haydn's Cello Concerto in C Major, H VIIb, No 1:3, Finale, Allegro Molto and Stravinsky's Concerto in E Flat Dumbarton Oaks.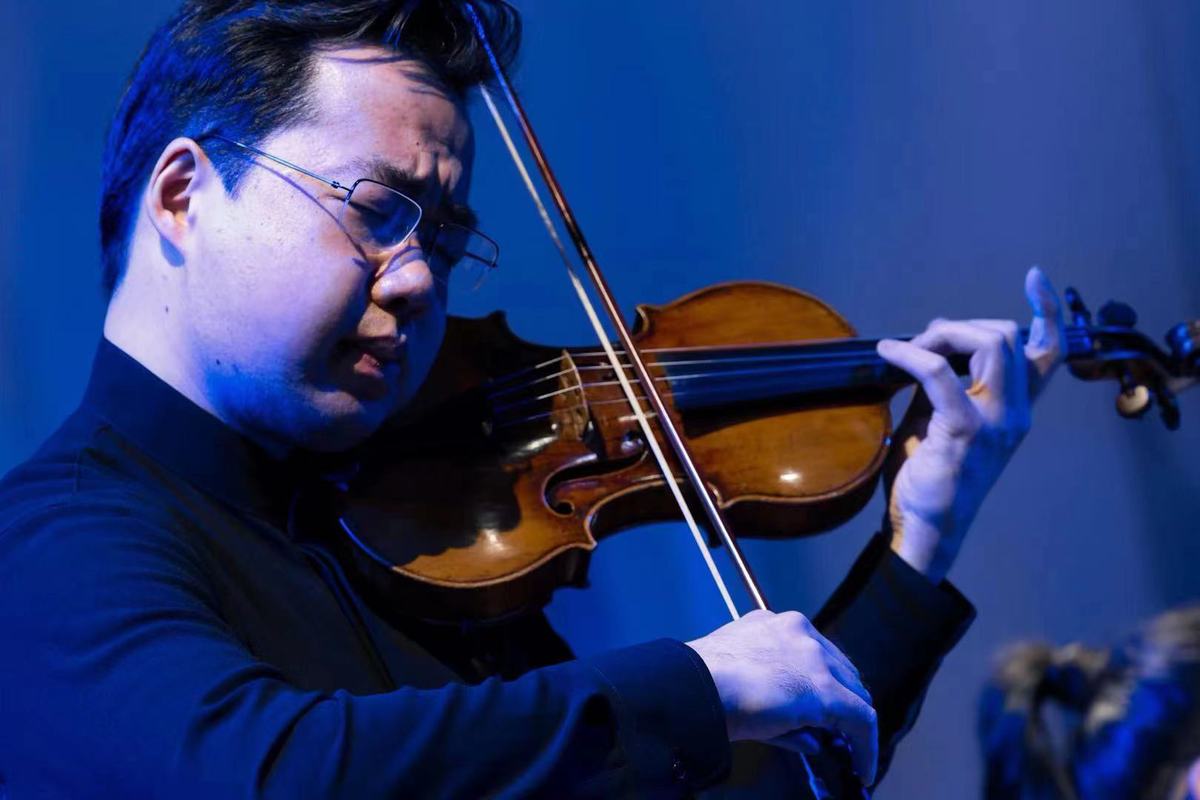 Chinese chamber music group, NcCO, launched by Jin and its principal violinist Lin Ruifeng last year after the coronavirus pandemic hit, also performed A Bazzini's La Ronde des Lutins and Vivaldi's The Four Seasons, Concerto No 2 in G Minor, RV 315 Summer Third Movement, featuring violinist Ning and cellist Chen.
The concert was the first live performance by Yellow Lounge China, Deutsche Gramophone's global classical club night initiative Yellow Lounge launched in Shanghai in December 2020.
According to conductor Yu Long, who is also music director of the Shanghai Symphony Orchestra as well as the ambassador of Yellow Lounge China, the project follows Yellow Lounge's formula that brings classical music into urban venues, aiming at offering young music lovers and young musicians the opportunity to share music.
Besides classical music, the project also brings a mix of live performances and DJ/VJ sets.
Most Popular