Austria honors Wu Jiatong for building cultural bridges
Share - WeChat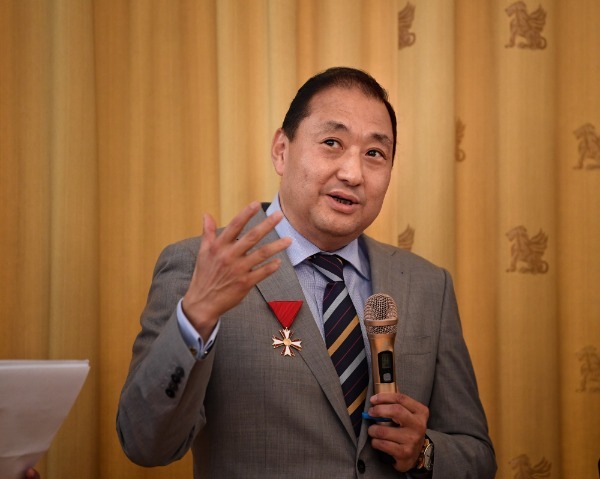 Wu Jiatong, president of Wu Promotion, a Chinese agency specialized in artistic and cultural exchanges between China and the world, was honored with the Austrian Cross of Honor for Science and Art for building bridges between Austria and China in the fields of arts and culture. The award ceremony was held at the Embassy of Austria in Beijing on May 16. Pianist Lang Lang, Wu's friend, played a portion of Bach's Goldberg Variations and Liszt's Liebestraum at the ceremony.
Wu and his father Wu Zezhou established Wu Promotion in 1991. It was the first private event and promotional agency for performing arts in China and now a leading agency in Asia. In 2004, Wu Zezhou was awarded the Decoration of Merit in Gold of the Republic of Austria by the former ambassador Dietmar Schweisgut.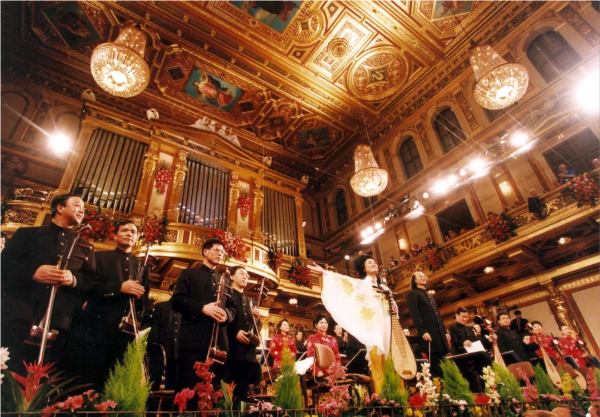 Wu Jiatong studied electrical engineering at the Technical University in Vienna. While studying, he enjoyed the cultural life in Vienna and often went to concerts and the opera. From 1991, he started to support his father to organize tours of Austrian orchestras to China. Wu Promotion not only brought Austrian orchestras to China, but also Chinese orchestras to Europe.
As of 1997, Wu Promotion was organizing concerts of the China National Symphony Orchestra at the Golden Hall of the Musikverein in Vienna. These concerts were broadcast not only by Austrian TV, but also by Chinese TV channels.
The "Grand Chinese New Year Concerts" series, very popular among Vienna audiences as a route to learn and enjoy Chinese music and culture, was also launched by Wu Promotion in 1998.
Most Popular