Bolivia steps up vaccination drive with Chinese COVID-19 vaccines
Share - WeChat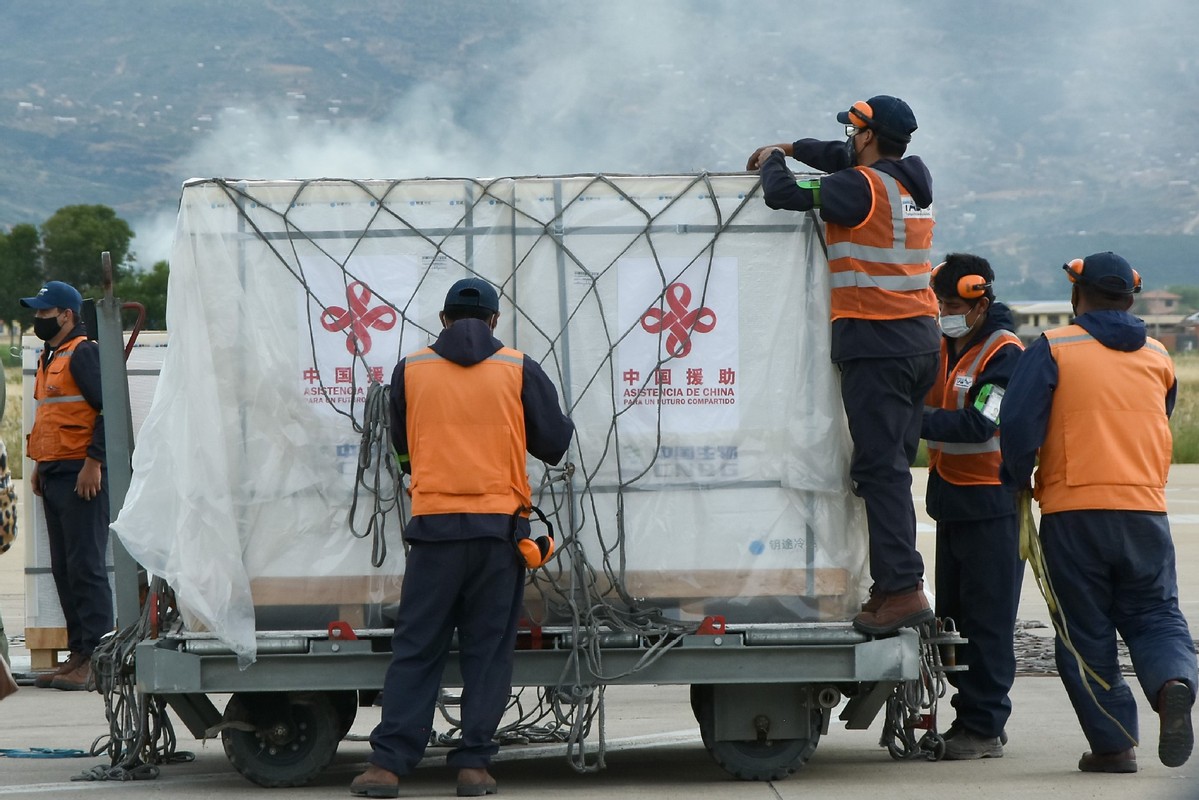 LA PAZ - Bolivia's President Luis Arce on Monday called on health authorities to step up the country's mass vaccination campaign with a new shipment of COVID-19 vaccines from Chinese pharmaceutical firm Sinopharm.
"Here are all the vaccines we have pledged," said Arce, following the shipment's arrival at El Alto airport in the metropolitan area of La Paz.
"Now the task is to vaccinate, the task is to finish our entire stock of vaccines to immunize as many Bolivians as possible so there is a smaller chance that people will contract the disease," said Arce.
"We are still at war with the coronavirus, therefore we must keep our guard up," he said.
"Vaccination in general around the world is not a competition between different nations, but a fight between humanity and COVID-19," said Huang Yazhong, Chinese ambassador to Bolivia, adding that the Chinese government "insists on the idea that the whole world is a community."
Minister of Health and Sports Jeyson Auza said the latest batch of Sinopharm doses will speed up the country's vaccination process, which aims to immunize 100 percent of the "vaccinable" population.
Some 1,106,725 people have been vaccinated so far across the country with 821,241 having received the first dose and 285,484 the second.
Bolivia has so far reported 332,567 cases and 13,517 deaths from the virus, according to data from the Ministry of Health and Sports.