Control and prevention measures still needed: China Daily editorial
Share - WeChat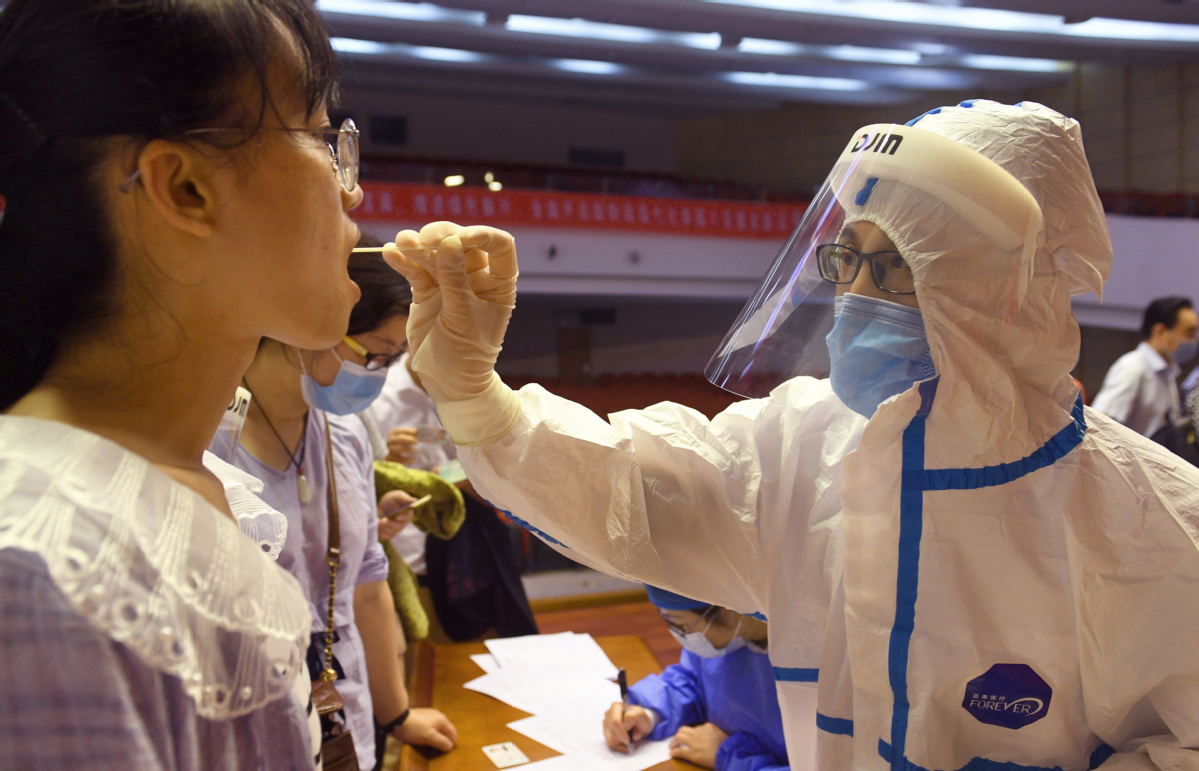 How far are the novel coronavirus and its variants away from us? What shall we do to keep ourselves safe? These were the questions the Chinese people should have asked themselves when India began being engulfed by the rapid spread of the virus and infections started to rise in a number of countries.
A new local infection appeared in Lu'an city, East China's Anhui province, on Thursday. In all, 11 infected patients and 15 asymptomatic cases have now been confirmed in the past three days in Anhui and Liaoning provinces. Of them, at least nine got the virus from a training course organized by a photography studio, where two photographers have been confirmed as the source of the virus.
Now work is underway to search for their direct and indirect contacts. Those who have been confirmed have already been placed under medical quarantine and observation.
There is no knowing yet how far this wave of infections will extend. It depends on how rapidly all direct and indirect contacts are identified and placed under quarantine.
Efforts are still needed to find out who the first link in the chain is and how he or she became infected. It is likely that the virus came from overseas since the country has been free from local infections for nearly a month.
However, among all the uncertainties, it is certain that the virus has taken advantage of the loosened control and prevention measures to try and gain a foothold. Had the training program organized by the photography studio strictly observed social distancing and had all the trainees been on high alert, wearing masks and keeping the required distance from each other, the chances of them being infected would have been greatly reduced.
It is reported that some public venues such as supermarkets in Lu'an city did not require customers to scan their health kits any more before the new infections appeared.
As a matter of fact, some public venues in some cities free from local infections for months no longer require residents to strictly observe control and prevention measures. Some residents do not wear masks any more, even when going into public venues.
The new local infections detected in Anhui and Liaoning provinces should serve as a warning that tight control and prevention measures are still more than necessary for both organizations and individuals.
That those newly infected were not inoculated with vaccines as far as the available information reveals points to the fact that those who are eligible should be vaccinated as early as possible, those who intend to travel in particular.
Those who have been vaccinated should also strictly observe control and prevention measures, which should become a normal practice as long as the pandemic continues.
Most Viewed in 24 Hours
China Views