'Long March' ink painting likely to fetch over 120m yuan
Share - WeChat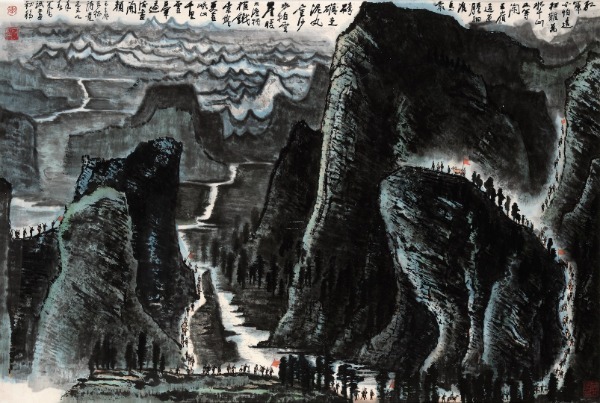 A highlight of China Guardian's 2021 spring auction in Beijing, Chinese ink painter Li Keran's Long March will likely sell at an estimated price of more than 120 million yuan ($18.6 million) at the upcoming auction scheduled for May 18 to 22.
Li created the painting in 1959 as a commissioned work to celebrate the 10th anniversary of the founding of the People's Republic of China. The subject of the painting was the Long March, a historic trek of the Communist Party of the China-led Red Army between 1934 to 1936. His inspiration came from one of Mao Zedong's poems.
Long March was hammered at the price of 107 million yuan at a China Guardian auction in Beijing in 2010, a record for Li's works.
Li (1907-1989) was among the most important painters of the 20th century in China. He was known for his depiction of landscapes using both traditional and experimental techniques.
Most Popular