Color ink works show folk customs in a highly expressive way
Share - WeChat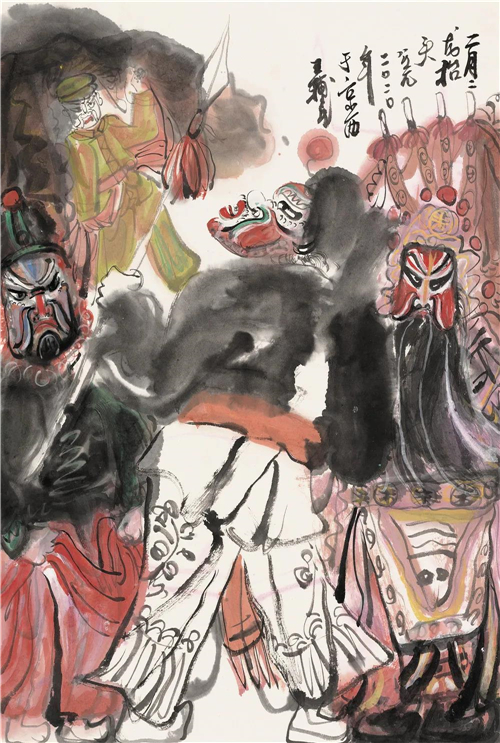 Ink artist Wang Fumin's solo exhibition, now at China National Academy of Painting until May 14, shows more than 100 paintings which reflect a long-term passion for folk customs and art.
Hailing from Gansu province, Wang's family produced several scholars of folk culture. Since childhood, Wang had been richly nurtured by the diversity of folk art of Northwest China.
His works often present traditional activities back home with vivid palette, such as shehuo, a festive occasion for songs, dances and other performances. He meanwhile adopts a highly expressionist approach to render these traditional leisure activities a modern touch.
The exhibition is the fourth show of Not Along in the Righteous Pathseries, mounted by China National Academy of Painting to show the creation of its artists.
Most Popular