Contemporary exhibition shows artist's pursuit of knowledge and rules
Share - WeChat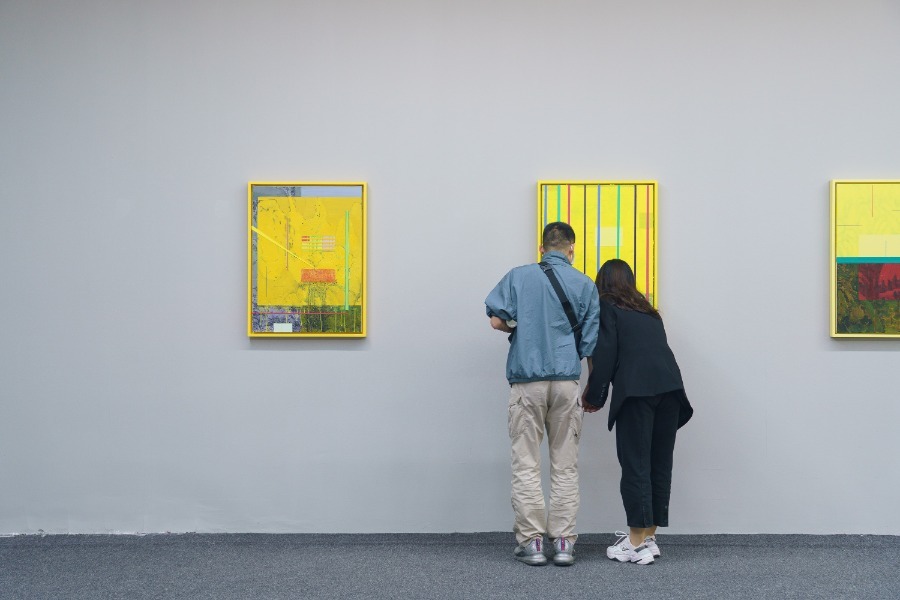 Wang Bo prefers to repeat smearing and layering pigments in his creations. He views the process an individual practice of the Chinese philosophy of gewu zhizhi -- acquiring knowledge and understanding the rules of nature via repeated actions and extensive studies.
His daily routine begins with reading for three hours, before he works with different materials and methods to create.
Statement of Keepsake, Wang's solo exhibition at Zero Space until May 16, shows paintings and sculptures in which he explores the themes of time, history and reflection on the present.