Virtual tours keeping 'travel' alive and well
Share - WeChat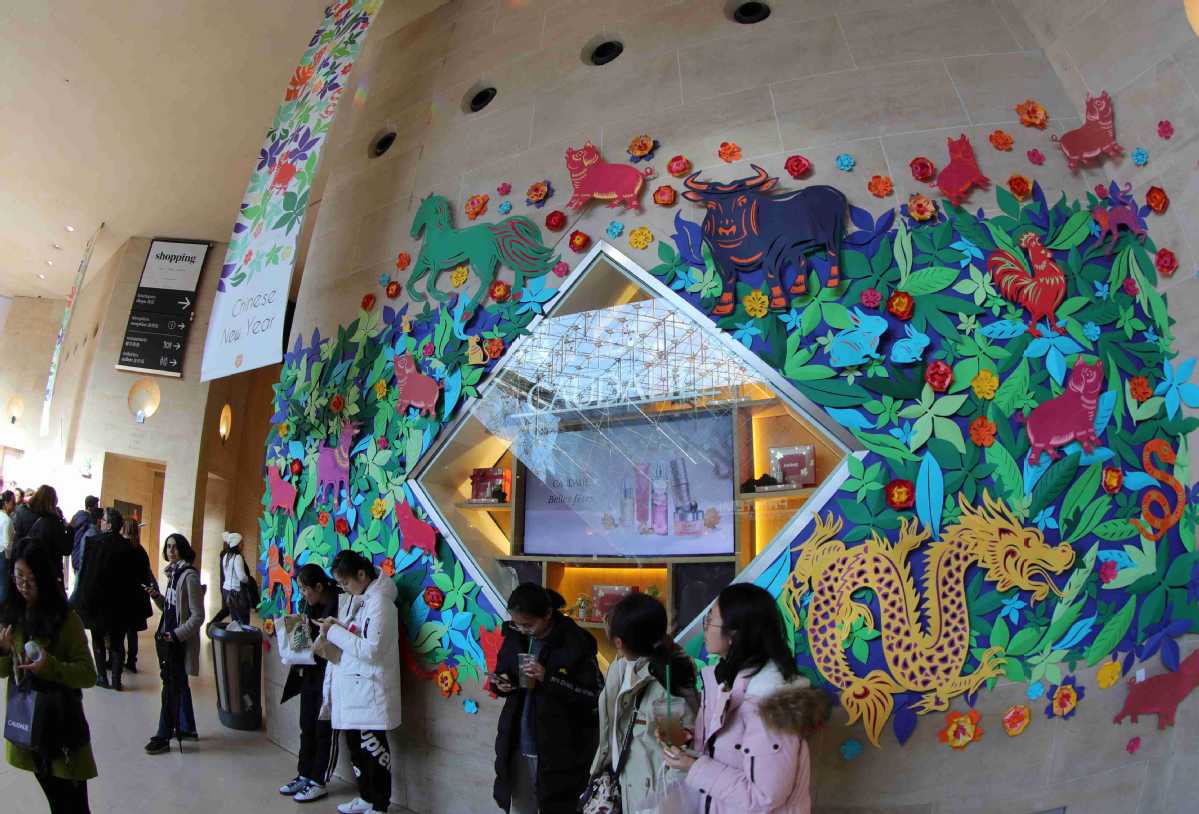 The institution's senior curator, Jon Ablett, and executive director of science, Tim Littlewood, also spoke directly to viewers as part of the behind-the-scenes experience, before a question-and-answer session concluded proceedings.
"It's been wonderful to reopen our doors, albeit virtually, to millions of people across China through our partnership with Fliggy," said Brad Irwin, head of international partnerships at the Natural History Museum in London.
Across the broader Alibaba ecosystem, livestreaming has become a norm to promote physical and virtual services. AliExpress, a business-to-consumer site selling goods and services to overseas consumers, plans to recruit as many as 100,000"promoters" who will help merchants and brands on AliExpress promote through YouTube, Facebook, Instagram, TikTok and other popular internet platforms.
Besides popular influencers, the platform is also seeking talented content creators for behind the camera and seasoned marketers with access to customer acquisition channels.
Among them is Dima Romashko, a 29-year-old Ukrainian TV host for a music channel, who touted livestreaming as a "life-changing experience" where he gained experience speaking to mass audiences.
"When I'm livestreaming and introducing products, I always think about how I can let my audience know more about me and how I can gain their trust," said Romashko, who promotes everything from headphones to cosmetics and apparel.
He typically hosts three shows per week, each lasting 30 minutes to three hours. With some 300,000 followers across all popular social media networks, his best-performing records include the sale of 3,000 tech gadgets and 1,000 items of clothing, each during a single show.
Amateurs-turned influencers on AliExpress like Romashko began springing up as the site had some 150 million buyers by the end of last year. The platform has thus galvanized into action, launching a dedicated initiative this year called AliExpress Connect to help influencers sell through the marketplace.
Under the program, influencers and those who want to launch an influencer career can access collaboration opportunities, both with AliExpress and with brands that are selling through the platform. In return, they will be rewarded for creating original content that helps brands sell their products and brings new customers to the sellers.
Foreign hosts are excited about the burgeoning opportunities, which essentially turns them into ambassadors connecting China with the rest of the world.
Reverdy said the pandemic gives her an opportunity to finish her long-overdue doctoral thesis in studying the different meanings of smiles in Chinese opera, and that will help people better comprehend the local culture in depth and complexity.
"I am planning to turn my thesis into a book. And I am also looking to do some in-depth tours for Chinese in some lesser-known areas, such as La Rive Gauche of Paris," she said.
Romashko said he was excited to be a witness of the changing attitudes toward Chinese products in the past three years as a livestreamer.
"Years ago, many people didn't trust Chinese products. Today the quality is rapidly rising, with Xiaomi, DJI and Huawei rising to become such prominent brands and smaller brands also making their names," he said. "I am happy about the changes because I know the quality (is good). I am also happy because I can now share such quality products with Western friends."