Bronze horses, chariots from Qin Dynasty get new home
Share - WeChat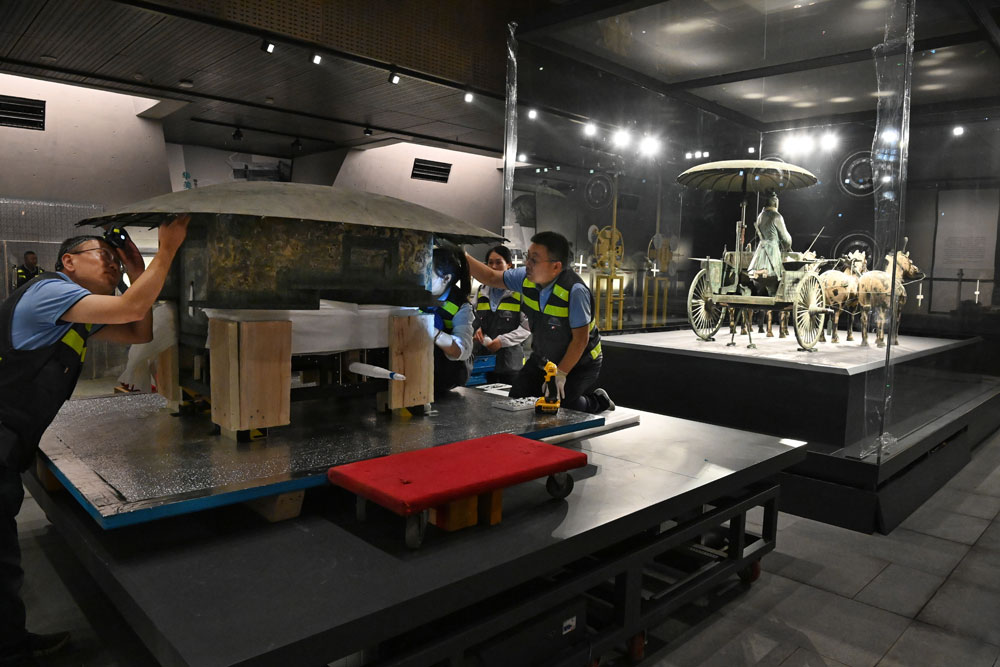 The new museum is just 240 meters from the chariot excavation site, which helps give visitors a firsthand experience at an archaeological dig.
For the move to the new museum, the Qin bronze chariots and horses were disassembled into some 100 parts or assemblies, packaged in soft padding and then sealed in dozens of boxes.
"Each set of relics had been packed tightly in boxes and will be unpacked at the new museum," said Dang Shixue, a researcher who focuses on the chariots and horses at the site museum.
As with the Terracotta Warriors, the bronze chariots and horses are burial objects and are widely believed to resemble the real imperial chariots and horses used by Qinshihuang.
Two sets of chariots and horses were unearthed in December 1980 by an archaeological team from the Emperor Qinshihuang's Mausoleum Site Museum. Each is about half the size of a real one. They were found in broken pieces, and experts at the museum spent about eight years restoring them.