China's motor vehicle registrations hit record in Q1
Share - WeChat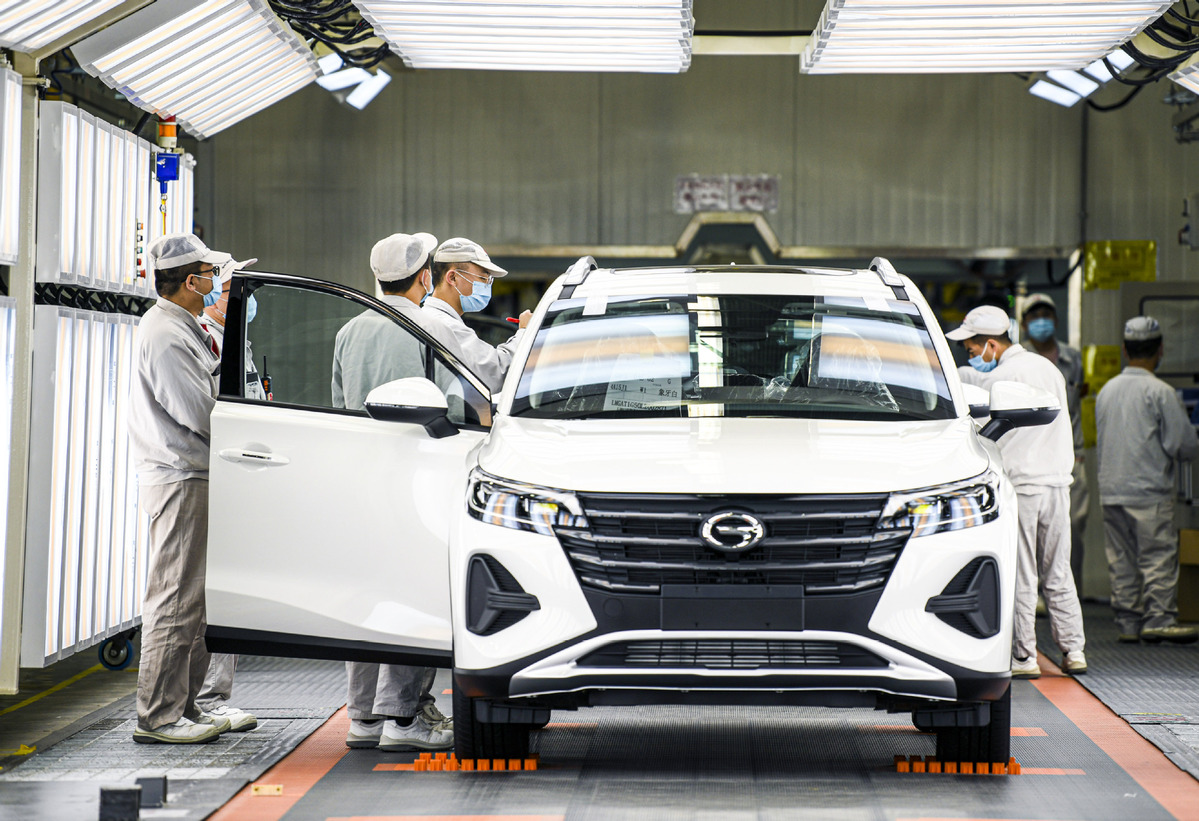 Registrations of motor vehicles including cars and motorbikes in China hit a record 9.96 million in the first quarter this year, as demand continued to rebound from the COVID-19 pandemic, according to statistics from the Ministry of Public Security.
There are now 380 million motor vehicles in the country, and 465 million people hold driving licenses, said Li Jiangping, director of the ministry's bureau of traffic management, on Monday.
The demand for vehicles, especially passenger cars, is robust in China. A total of 2.25 million vehicles were sold in April, up 8.6 percent year-on-year, according to the China Association of Automobile Manufacturers.
In the first four months this year, 8.78 million passenger cars and commercial vehicles were sold, soaring 51.8 percent year-on-year. Of them, 6.79 million were passenger cars.
China's largest pickup and SUV maker Great Wall Motors sold 92,000 vehicles in April, up 14 percent from the same month last year, according to statistics the company released on Monday.
Its sales from January to April surged 86 percent year-on-year to total 431,000 units, because of a lower base in the same period last year and the growing popularity of its models.
In a filing with the Shenzhen Stock Exchange, Chinese carmaker BYD said its sales of purely electric vehicles and plug-in hybrid electric vehicles surged 97.5 percent year-on-year to 25,662 units in April. They totaled 80,413 in the first four months of the year.
BMW sold 230,193 vehicles in the first quarter in China, its largest single market, almost doubling the figure in the same period last year.