Ford deepens localization to tap China's growth potential
Share - WeChat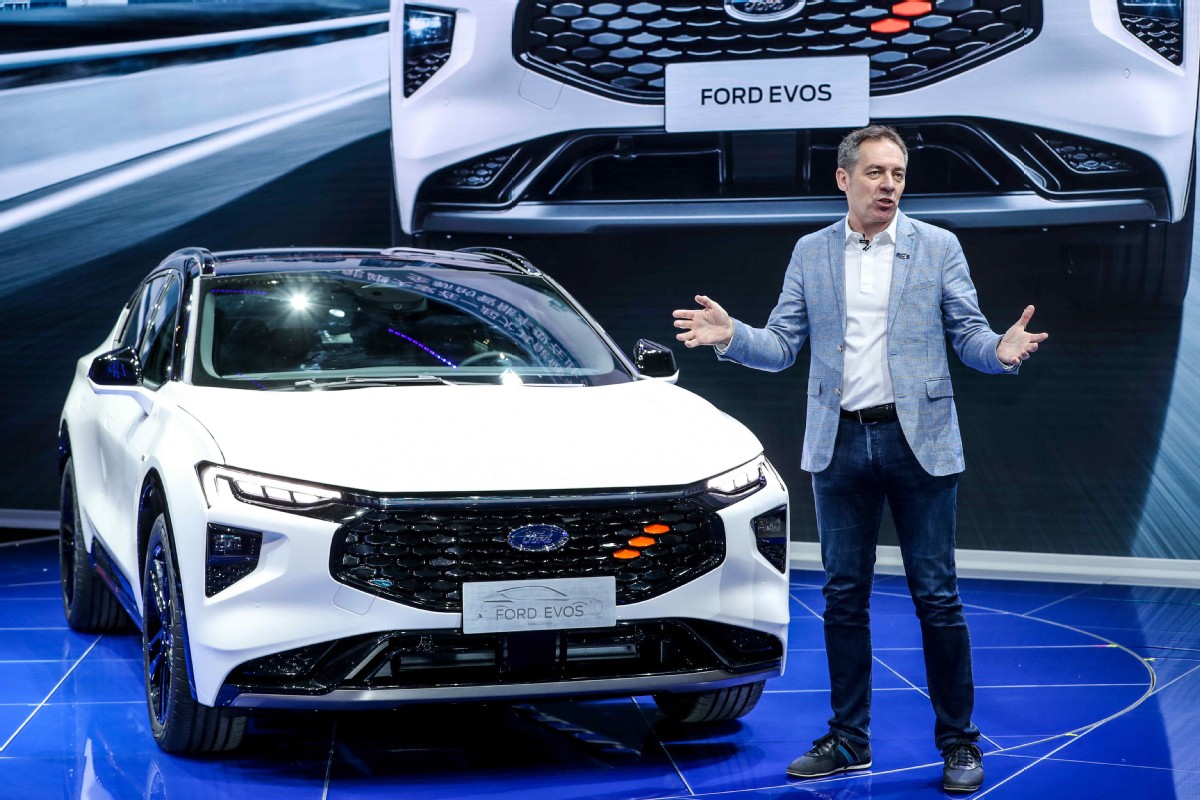 Ford is stepping up efforts to develop vehicles in China for China, as part of its efforts to attract discerning and tech-savvy customers in the world's largest vehicle market.
It unveiled a model called Ford EVOS last week on the opening day at the Shanghai auto show, which will conclude on Thursday.
The SUV is the carmaker's first vehicle developed largely by a China-based team and designed based on their understanding of the local Chinese market.
"It is the first real demonstration of how we think we should be working with customers in China. (We should) develop products for China rather than adapting global products," said Steven Armstrong, president of Changan Ford.
Changan Ford is one of Ford's joint ventures in China, which will produce the EVOS model.
"Back in the past, adapting global products worked, but now Chinese customers are much more demanding and much more technically capable than customers elsewhere. So you need to develop products for them, " he said.
Among other things, the EVOS has a 1.1-meter long screen, which allows the front row passenger to help the driver better understand road conditions, and also enables them to use different functions on their respective side.
Armstrong said was the result of customer feedback in the country.
"We developed the big screen, because they told us that they want the passenger to be engaged with the vehicle, not just the driver," he said.
Besides the EVOS, Changan Ford showcased its plug-in hybrid Escape SUV and the all-new Escort sedan at the Shanghai auto show.
Ford's focus on local requirements is helping driving its sales performance in China.
In the first quarter this year, Changan Ford sold 49,325 vehicles, up almost 50 percent year-on-year.
Armstrong said his company has seen sales grow for three quarters in a row, and he expects the momentum will continue.
Changan Ford will start to manufacture Ford's first electric car Mustang Mach-E in China in the second half of the year. It will be the first Mustang vehicle to be made in the country.
To seize a share in the fast-evolving China's electric vehicle segment, Ford is building a direct sales network that will cover 20 major Chinese cities this year.
In a video message during the Shanghai auto show, Ford President and CEO Jim Farley said the company will continue delivering on its "Best of Ford, Best of China" commitment.
"We are working with our partners to deliver a superior and distinctive branded experience for our customers in China and around the world," said Farley.