Nation breezes toward cleaner future
Share - WeChat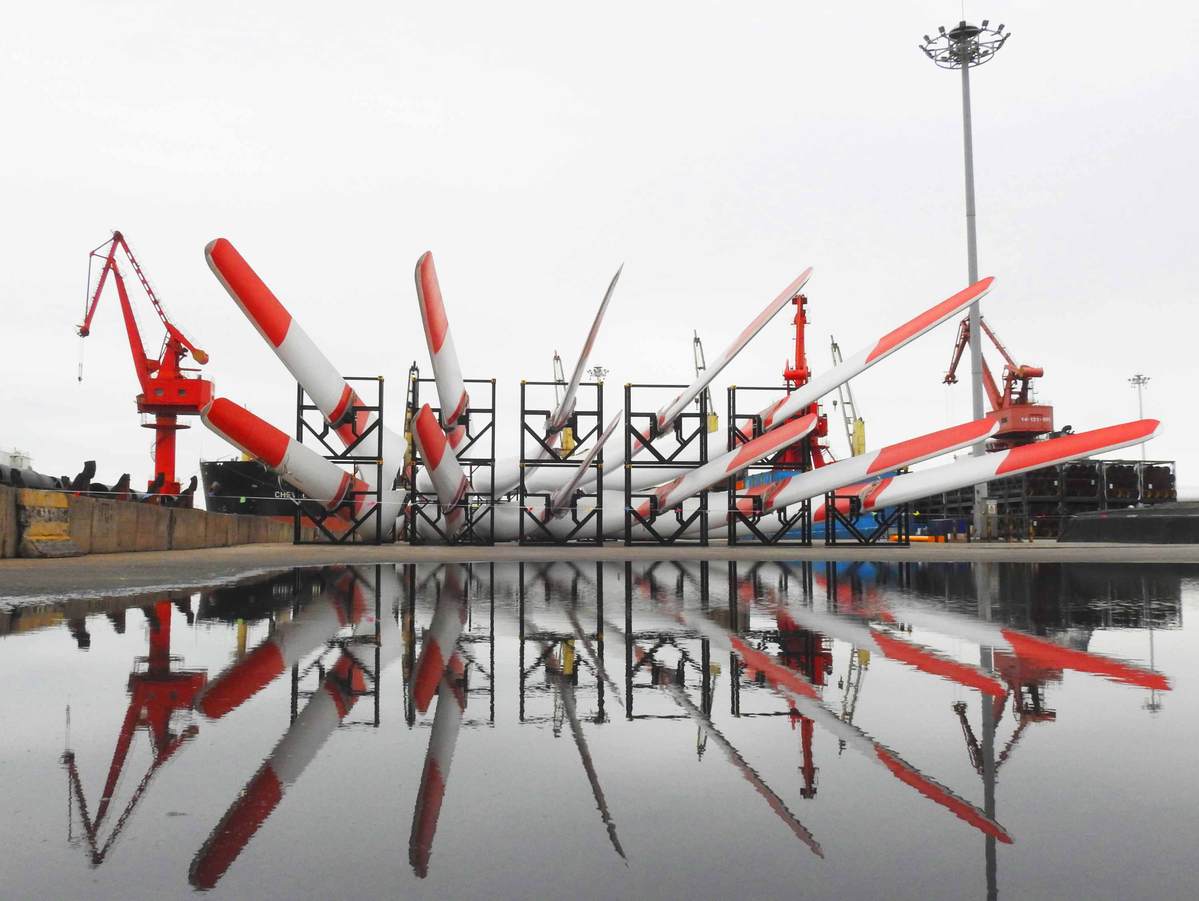 Wind power poised to play bigger role in energy mix
Wind power will play a crucial role as China strives to improve the proportion of renewables in its energy consumption mix amid high emission reduction goals, according to analysts.
A record surge in new installations last year demonstrated the resilience of the wind power sector in the face of the coronavirus pandemic, they said.
This points to growth possibilities in coming years, helping China push its ambitious goal of achieving carbon neutrality before 2060, the analysts added.
At the end of last year, wind power accounted for 30 percent of the nation's renewable power capacity.
The National Energy Administration announced in January that around 71.7 gigawatts of new wind capacity was installed last year - more than double the nation's previous annual growth record.
The data surprised many global analysts.
Ben Backwell, CEO of the Global Wind Energy Council, said, "Wind companies and industry watchers reacted to the figures with a combination of surprise and awe.
"When annual global wind installations totaled just 39 GW in 2010, it would have been unfathomable to see this volume contributed by a single market," he said.
China's wind installation figures are "another testament to the resilience of the wind energy sector amid COVID-19, as well as the growth possibilities when scale and policy commitment are jointly applied", Backwell said.
The Chinese Wind Energy Association, which is a GWEC member, estimates that 26.3 GW of the wind power installed by the end of 2019 was grid-connected last year, and this capacity was included in the NEA's figures for 2020.
Even if that is subtracted from the 71.7 GW total it leaves 45.4 GW which, Backwell said, is a "monumental achievement" considering it is nearly equivalent to the entire global capacity installed in 2018 - and would still be a record year for the Chinese wind market.
According to GWEC Market Intelligence, the global wind industry is on track to go from strength to strength with similar installation levels this year.