Nation breezes toward cleaner future
Share - WeChat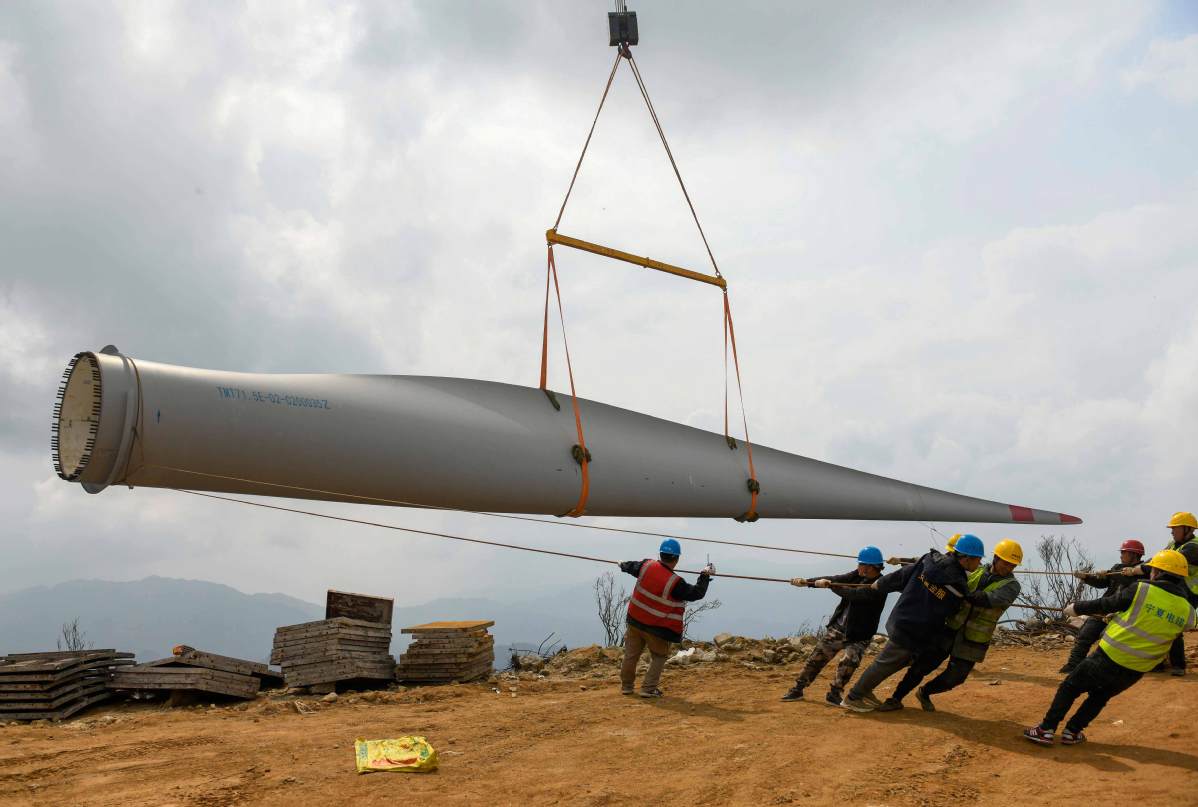 Primary demand
Cumulative capacity installed by Chinese turbine OEMs outside the country reached 4.2 GW at the end of last year; with primary demand seen in Southeast Asia, South America and Europe.
With the experience gained at home and the first forays made overseas, Tier-1 Chinese turbine OEMs "will be more active in developing the overseas market in following decades", Li said.
The surge in wind farm growth across China and the US last year ousted Danish manufacturer Vestas from its position as the world's biggest wind turbine maker for the first time in five years.
In the Bloomberg New Energy Finance 2020 ranking of global wind turbine manufacturers, seven of the top 10 were Chinese companies, with Goldwind taking second place after the US conglomerate General Electric. Vestas finished in third place. The ratings are based on the total capacity of newly installed turbines.
The progress made by Chinese manufacturers can be attributed to the country's strong growth in wind power capacity.
In December, President Xi said China would advance its total installed capacity of wind and solar power to more than 1.2 billion kilowatts by 2030. He outlined the goal during an address via video link to the UN-backed Climate Ambition Summit.
Du Xiangwan, an energy expert at the Chinese Academy of Engineering, said the country has the capacity to meet this target.
"Despite difficulties, China can realize the target ... The country's exploitable potential of wind and solar is much larger," said Du, who is also honorary director of the National Expert Committee on Climate Change.
China only needs to develop one-tenth of its potential wind and solar power to reach the 2030 target for peaking carbon dioxide emissions, Du added.