Free meals lift spirits of sanitation workers
Share - WeChat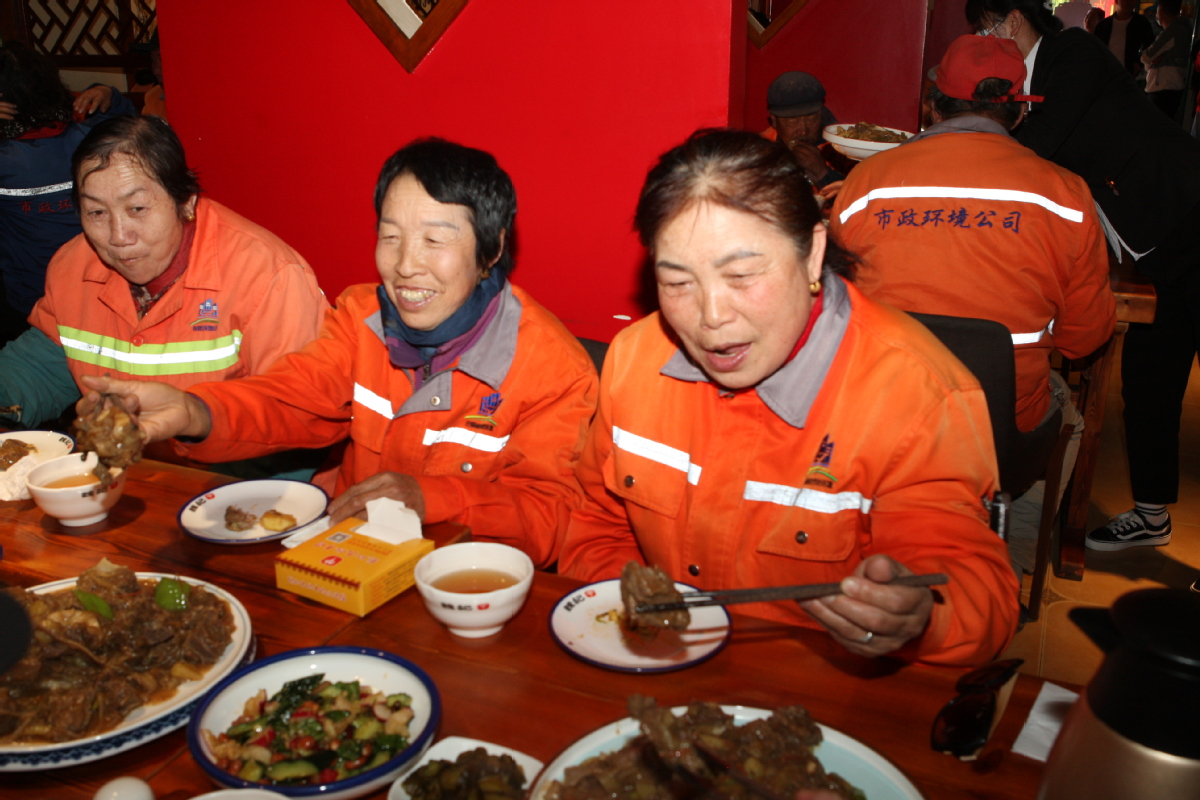 A number of sanitation workers came to the Weiji Dawan Mutton Restaurant's Xicheng Store in Linhe, Inner Mongolia autonomous region. It was noon on Wednesday in the 100th month of hosting the workers for meals.

Han Cuie, with Cleaning Group 2 in the city's western district, said she had eaten mutton here on more than 10 occasions and felt particularly moved.

Since 2012, Wei Jiping, general manager of the restaurant has designated the fifth day of every month as a public welfare day, inviting 40 to 60 sanitation workers to eat free. Around 6,000 workers have come to eat stewed mutton over the years, at a cost to the restaurant of more than 300,000 yuan ($46,439).

What drove Wei was a memory of an especially cold day — Nov 4, 2012. He was in the restaurant at the time and saw two sanitation workers standing in front of the mutton pot wistfully, wishing they could eat.

"I went out and invited them," Wei said. "At first they didn't believe it, but they eventually came in."