Apology for US wars framed in photos
Share - WeChat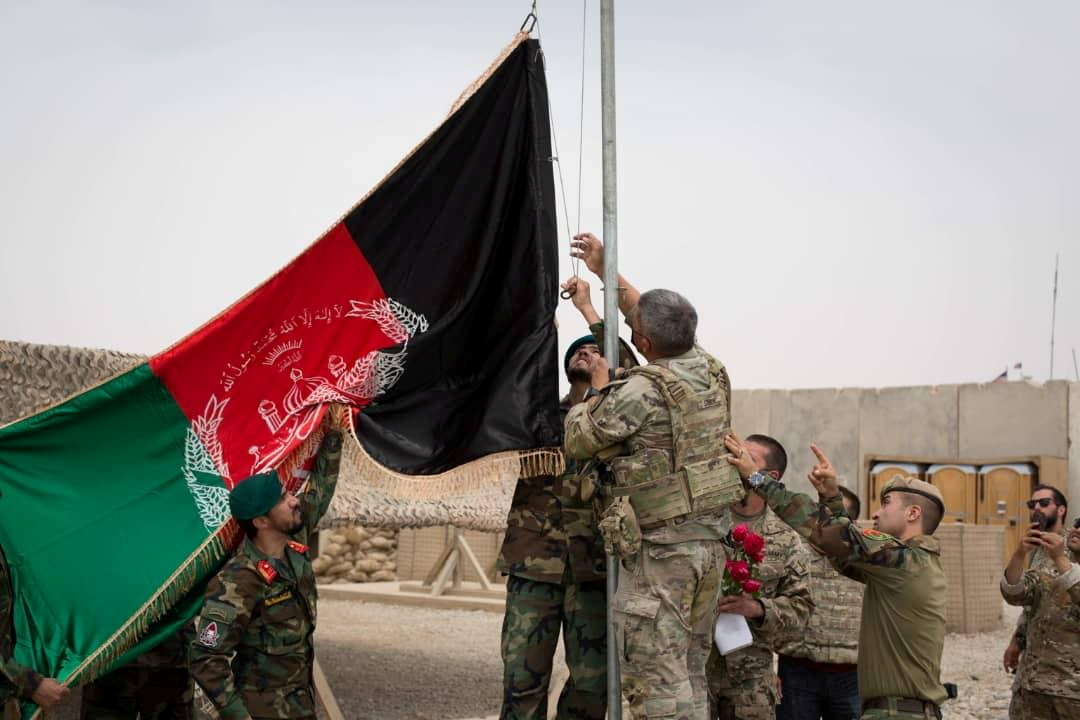 US photographer Peter van Agtmael has brought out a book that serves as "my apology" for his country's wars in Iraq and Afghanistan over the past two decades.
The recently published Sorry for the War is about the disconnect between the US and the consequences of its imperial actions abroad, Agtmael said.
"My work is my apology as an American for these wars," he said in a BBC video.
Agtmael, a graduate of Yale University, is a documentary photographer and a member of Magnum Photos, a prominent photo agency. He has been photographing wars in Iraq and Afghanistan since 2006.
In a discussion with Jordanian photographer Tanya Habjouqa released by Magnum Photos, Agtmael said the title came from a note in a display called Balloons for Kabul that he saw in a New York art gallery in 2013.
During that event, New Yorkers were invited to write notes to the people of Kabul that would be handed out to them with pink balloons during their morning commute.
At that time, he had photographed conflicts for seven years and had extensive firsthand knowledge of the devastating consequences of US wars in the Middle East.
"This book is my apology, and a statement of helplessness, about what has happened these past two decades," he said in the interview on the Magnum Photos website. "I can't change any outcome, but I can certainly create a rigorous document interpreting what's come to pass."
When the images are about his countrymen, Agtmael's gaze is, in his own words, "kind of brutal, and mocking, and sardonic".
One image reads: "The Senate Armed Services Committee, tasked with legislative oversight of the military, is one of the most powerful entities in government. According to a study released by the Watson Institute for International and Public Affairs at Brown University, the wars since 9/11 have cost approximately $5.9 trillion, caused 480,000 deaths, and created more than 10.1 million refugees."
Unflattering manner
Another image, in an unflattering manner, showed then-president Barack Obama on TV announcing the withdrawal of US troops from Iraq in 2011.
"We sentimentalize those who we perceive to be our heroes. But if you look at the history of American power, violence, and empire, it's a bipartisan issue. I don't want to shy away from that," Agtmael said.
Agtmael's images of the Iraqis, Afghans and Syrians are gentler.
"And that's partly because I have a greater degree of sympathy for the true victims of this conflict," he said.
"And partly it's a reaction to the fact that these groups have generally been visually marginalized and only seen in moments of extreme violence and grief over the history of photography. I want to push back against those forces."
In an interview with BuzzFeed News, Agtmael said his friends in the Middle East encouraged him to focus more on documenting the often invisible and anonymous people from their homelands.
"In the United States, we obsess almost exclusively over the experience of American servicemen, while the Iraqis and Afghans-amongst others-caught in the middle of the United States' often incoherent and contradictory foreign policy are the true victims of these conflicts," he said.
Agtmael said he hopes his book prompts people to reassess their perspective about this era in history.
"I hope that when you see these simultaneous realities laid out before you, the familiar and the unfamiliar, you ask important questions of yourself and perhaps find a way to act. These horrors are ultimately sustained by indifference more than any evil," he said.