Nation challenges west's human rights claims on Xinjiang
Share - WeChat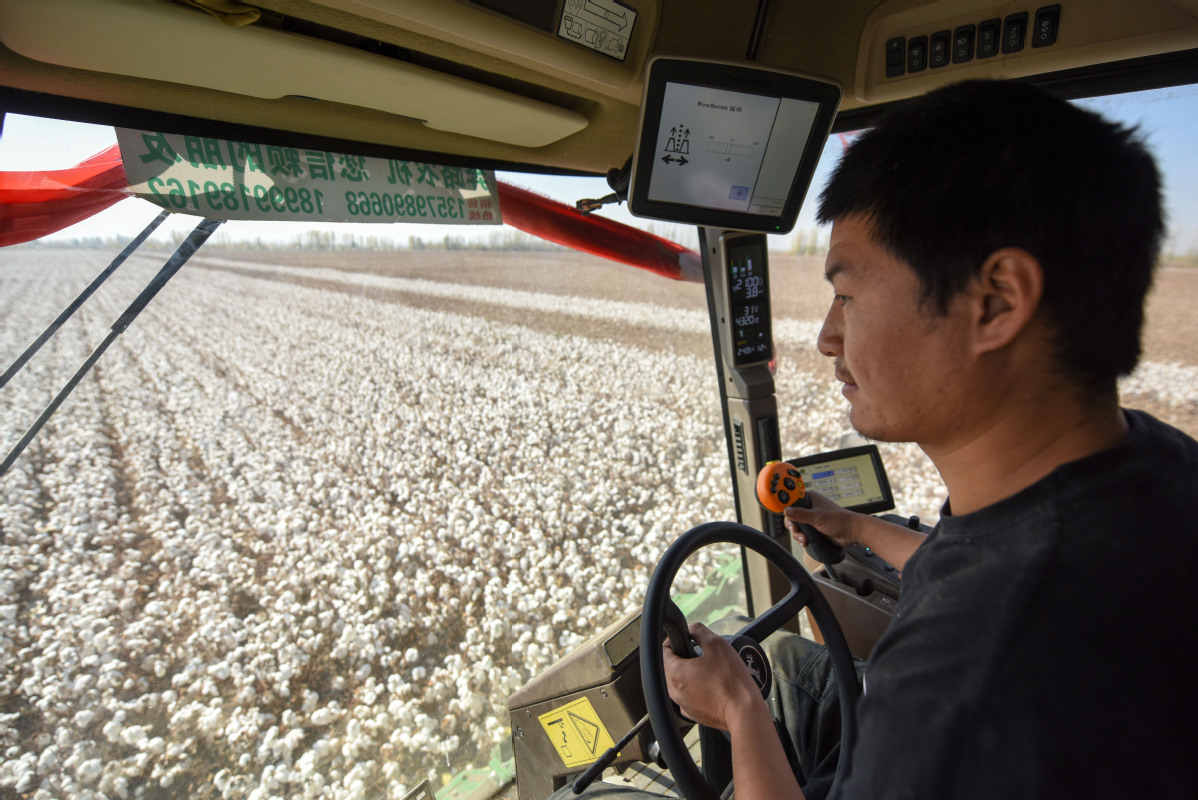 Growth protected, international justice championed
China's pushback over attacks on human rights in the Xinjiang Uygur autonomous region by the United States and its Western allies targets not only plans to coerce China, but also champions international justice and defends the interests of developing countries, according to officials and scholars familiar with the issues.
Behind the Xinjiang-related anti-China narratives is an attempt to contain China's growth by stoking ideological confrontation, a trap that China should not fall prey to, they warned.
Accusations linking cotton made in Xinjiang to claims of "forced labor" mark the latest episode in a long-standing defamation campaign by Western countries in recent years, the experts said.
However, an increasing number of countries are publicly responding to allegations being made to tarnish China's image, meddle in its internal affairs and affect its economic and social stability.
In one of the latest developments, 64 countries supported China on Xinjiang-related issues at the 46th regular session of the United Nations Human Rights Council earlier this year, Foreign Ministry spokesman Zhao Lijian said.
The countries included Muslim nations such as Saudi Arabia, the United Arab Emirates, Egypt, Iran, Syria and Pakistan.
Li Shaoxian, director of Ningxia University's China-Arab Research Institute, said China is not the only victim of attacks made by the US and its allies under the pretext of human rights. These countries have "imposed double standards on other nations as well" in embarking on so-called anti-terror campaigns in the name of protecting human rights, Li said.
While Washington continued its fight against global terror, it criticized China's crackdown on terrorist, separatist and extremist forces, and Mike Pompeo, then-US secretary of state, announced in November that the East Turkestan Islamic Movement had been removed from a list of terrorist groups, Li said.
As China has stepped up deradicalization measures in Xinjiang in recent years, the US has again denounced the country for "genocide" and "forced labor" in order to tarnish China's image, Li added.
The Islamic world has faced similar attacks involving double standards, Li said. While many Middle Eastern countries have fought terrorism and advanced deradicalization efforts, the US suppressed Turkey and denounced its anti-terror effort, he said, adding that Washington also alleged the fight against terror in Egypt was a violation of human rights.
"There is growing resentment among Middle Eastern nations against Western countries exercising double standards and linking terrorism to specific religions", he added.
In 2019, a letter hailing China's "remarkable achievements in the field of human rights" and calling for work to be carried out "in an objective and impartial manner" based on "true and genuinely credible information" was signed by ambassadors from 37 countries to the UN in Geneva.
The envoys came from Middle Eastern countries such as Saudi Arabia, the United Arab Emirates and Qatar as well as Russia, Pakistan, Egypt, Cuba, Algeria, Tajikistan and the Philippines.
The letter was sent to the president of the UN Human Rights Council and the UN High Commissioner for Human Rights.
In the letter, the ambassadors said they "appreciate China's commitment to openness and transparency". They added,"China has undertaken a series of counterterrorism and deradicalization measures in Xinjiang, including setting up vocational education and training centers."
In March, during a six-nation trip to the Middle East, State Councilor and Foreign Minister Wang Yi witnessed countries in the region voicing clear objections to interference in nations' internal affairs.
China and countries in the region continue to speak out against ill-founded allegations, Li said.