Aussie athletes warming to winter challenge
Share - WeChat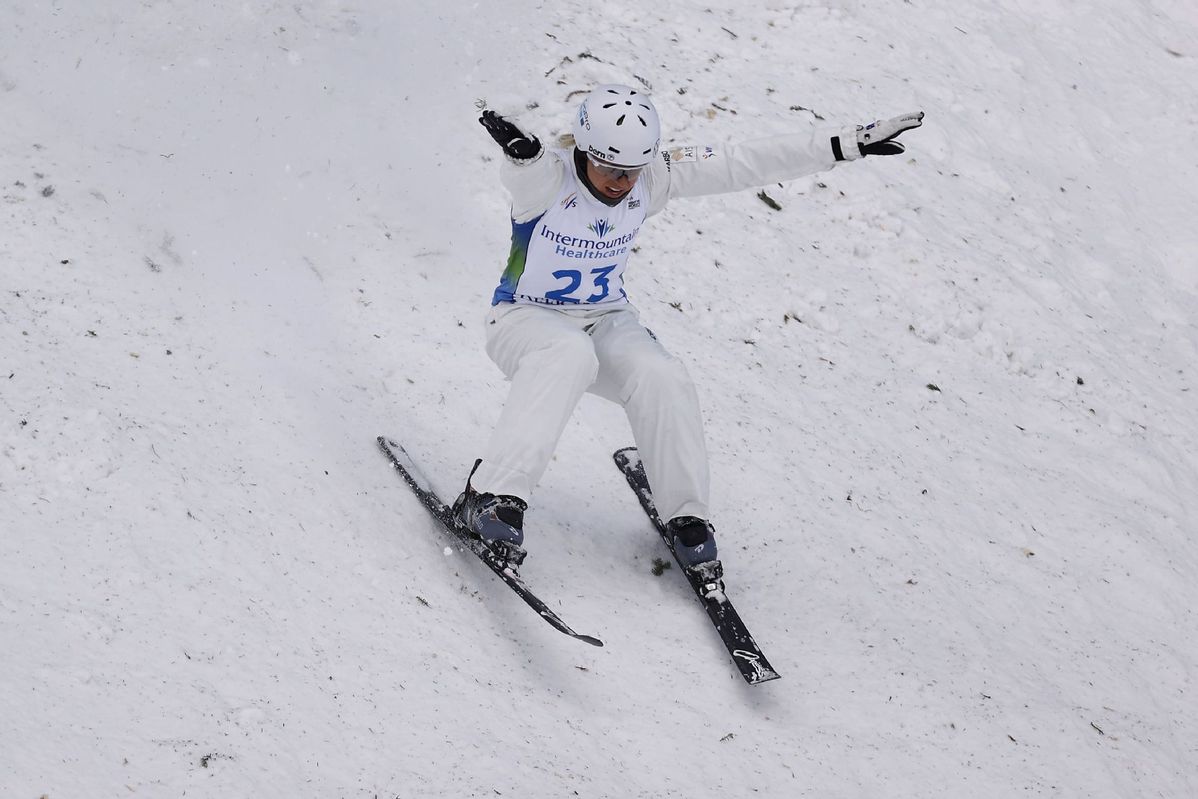 Country's freestyle skiers raring for chance to shine at Beijing Games
CANBERRA-Around nine months out from the 2022 Beijing Winter Olympics, Australia's freestyle skiers are already looking forward to competing at the Games.
Danielle Scott, a World Cup gold medalist in women's aerials, said that after enjoying an encouraging season she has "ticked all the boxes "in her preparations so far.
"It's really motivating and exciting to move forward and look at the next big goals," said the 31-year-old Scott.
"I just started doing triples on snow, so I'm gonna continue doing that, and hopefully land on the podium. We're always chasing that gold medal."
An Olympic silver medalist in 2018 in men's moguls, 26-year-old Matt Graham is currently ranked No 1 in the World Cup standings and said preparations for the Beijing Games are "full steam ahead".
"We're 280 odd days out now. So it's really heating up," said Graham. "We're really getting into our preseason preparations now."
Laura Peel is the reigning world champion in women's aerials, and said anticipation levels for the Beijing Games are rising fast.
"It's amazing, especially after last year, we have ... everyone together in the same room and to be able to catch up with people who have been to Olympics before and people who are preparing for their first Games," said the 31-year-old.
Late last month, dozens of Australia's Beijing 2022 hopefuls got together to size up for and try on their Games uniforms.
During the gathering, some also performed tai chi, calligraphy, and learned to draw pandas-a mascot for the Games.
The Beijing 2022 Olympic Winter Games will take place from Feb 4-20 and the Paralympic Winter Games will take place from March 4-13.
Chef de Mission of the Australian Winter Olympic Team for Beijing 2022, Geoff Lipshut, said in an interview with the Australian Associated Press that, given China's successful control of COVID-19, he hoped the Games could be staged without as many limitations as the Olympics in Japan this summer.
Training center opens
Meanwhile, Australian freestyle skiers' preparations for the Beijing Games have been boosted by the opening a Winter Olympic training center in Brisbane last month.
The Geoff Henke Winter Olympic Training Centre is the first year-round outdoor aerials facility in the southern hemisphere. In the past Australian winter sports athletes have had to travel overseas to hone their skills.
"This facility will give our athletes a world-leading advantage, allowing them to train safely and comfortably in our own backyard," Australian Minister for Sport Richard Colbeck said.
"It delivers state-of-the-art facilities right now for our current winter Olympians getting ready for the Beijing Games in 2022."
The center features various jumps and ramps to cater to a wide variety of winter Olympic disciplines and experience levels-from beginners to the tallest triple jump.
Queensland Minister for Sport Stirling Hinchliffe said local athletes from the state are using the ramps as the centerpiece of their training for the Beijing 2022 Games. He added that he believes this infrastructure will create a lasting legacy for Australians to chase medals at the Winter Olympics.
Xinhua