Leopards' escape prompts security questions
Share - WeChat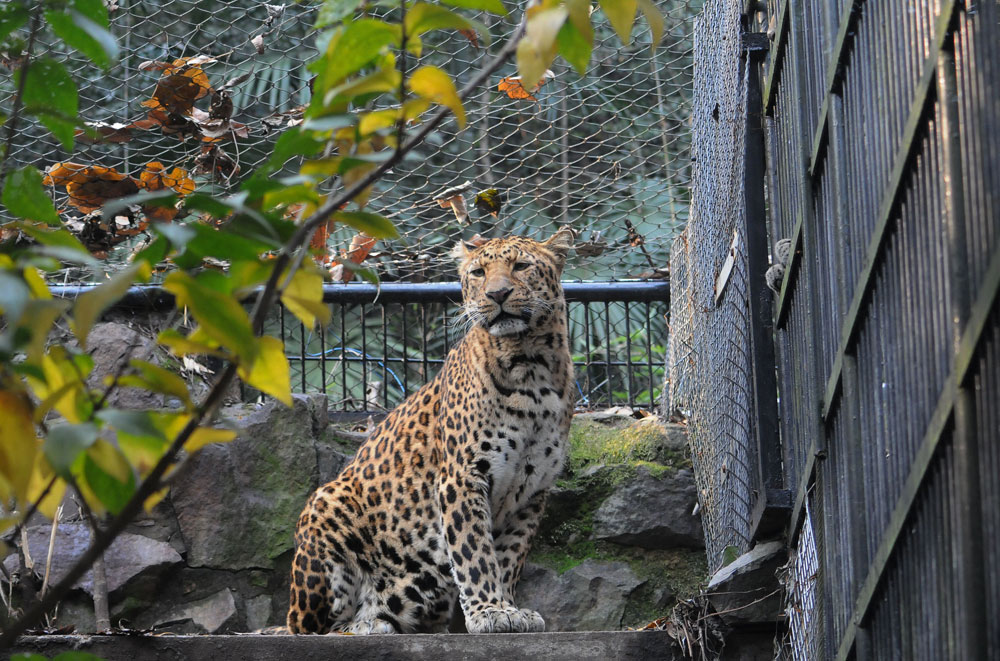 Three of the spotted felines break free from safari park
Authorities were still searching on Sunday for the last of three leopards that escaped from Hangzhou Safari Park in Zhejiang province.
From Thursday to the weekend, a number of reports appeared on social media of the animals being sighted as they roamed local neighborhoods.
Many frightened residents in Fuyang district, where the safari park is located, shared footage of the leopards on Sina Weibo.
In one clip, one of the animals wanders through a tea plantation, while in another, what appears to be a leopard is seen prowling the streets of a residential area.
The animals' escape was not confirmed officially until Saturday.
About 8 pm on Friday, police received a report that a leopard had been found in Fuyang's Yinhu community.
The location is about 20 kilometers northeast of the safari park, the largest in East China, covering more than 233 hectares.
The authorities in Fuyang confirmed on Saturday morning that an investigation found that three young leopards had escaped from the safari park, and one of them had since been recaptured.
On Saturday, the park was ordered to close. Full refunds would be offered to visitors, the venue said on its WeChat account.
The person in charge of the park has been detained and the authorities are investigating how the leopards managed to get out.
The park issued a public apology on its WeChat account on Saturday afternoon for failing to promptly inform the public about the escape. It said it feared that such an announcement might trigger panic.
"We are deeply remorseful and will sincerely accept criticism from the public," the park said.
Hinting at the reason for the delayed announcement, it added that the three leopards are not that powerful.
Zou Jianqiang, a veterinarian from the park, told Zhejiang Daily the leopards are young, and as they have been fed with fresh chicken nuggets since infancy, it is difficult for them to survive in the wild.
"In addition, leopards are shy and circumspect creatures by nature. They are active mainly at night and will hide among rocks and trees while hunting for food," Zou said.
Residents should avoid visiting nearby mountainous areas and stay away from trees and bushes, Zou added.