Red tourism nourishes spirit and economy
Share - WeChat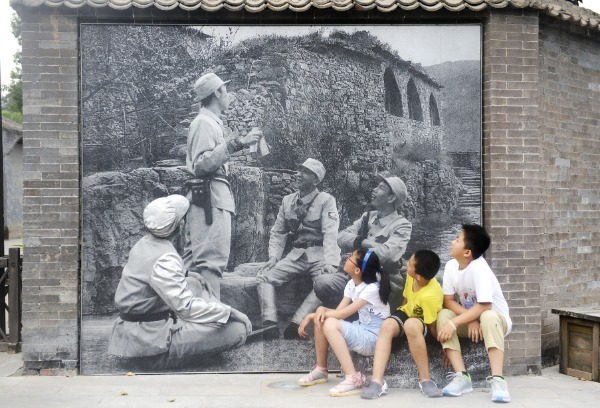 Guilin, a global tourist resort famous for its limestone landscape in the Guangxi Zhuang autonomous region, received an important guest on April 25.
Before sailing along its picturesque Lijiang River where he stressed the importance of ecological preservation, President Xi Jinping visited the Xiangjiang River Battle Memorial Park in the Quanzhou county of the city. He paid tribute to martyrs of the Red Army who died in the battle against the Kuomintang forces in late 1934.
After the bloodiest battle in its historic Long March, the Red Army was downsized from 86,000 people to 30,000.
Xi called the battle a key historical event determining the life and death of the Chinese revolution. He said the Red Army soldiers' revolutionary ideal and faith was not only the main motivation prompting them to press forward in war with indomitable will, but it acts as a spiritual legacy today to motivate the nation to strive for great rejuvenation.
Xi's visit has attracted tremendous attention to the memorial park, which has become a must-see for tourists coming to Quanzhou during the May Day holiday from Saturday to Wednesday, locals said.
There are many such memorial parks marking the heroic deaths of the revolutionary martyrs across the country. There are also battle, conference and residence sites of the Communist Party of China forces, the Party and the former Party leaders that have been conserved and turned into tourist attractions and patriotic education bases.