Photographer captures city's hutong history
Share - WeChat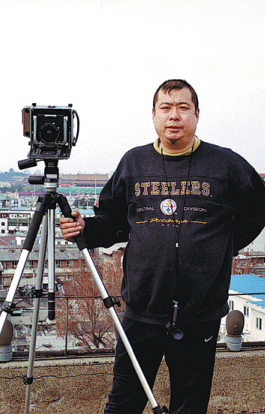 Over the past 37 years, Jia Yong, a Beijing resident dedicated to taking photos in hutong-the capital's traditional alleys-has been capturing and composing everyday life into pieces of art.
"People are more expressive than stationary objects in my photos," Jia said.
"People can represent times because in different eras, even only 10 years apart, people who live in the same alley would have a totally different living situation and attitude towards life."
In his alley-themed photos are residents at their doors enjoying the cool air, a deliveryman handing out the daily newspaper and a barber cutting a boy's hair.
Through his photos, bustling sounds on streets, vendors' hawking and giggles from children can almost be heard.
"I am always fascinated by the original states of people living in Beijing's hutong," he said. "These photos record pieces of memories at certain times."
Since 1984, Jia has taken more than 100,000 pictures of hutong in black and white.
"Colors of black and white express a sense of craftsmanship and history," he said.
The 58-year-old was born and raised in a hutong near Dashilan West Street, a well-known ancient block in Beijing.
His father painted ancient buildings and participated in the restoration of the Summer Palace. He was affected by the art atmosphere at a young age.
According to Jia, since the Qing Dynasty (1644-1911), streets located to the south of the Forbidden City have been an area for entertainment-full of theaters, restaurants and bathhouses.
"In the 1980s, camera rental shops on the street began popping up as demand for photography surged, but cameras were unaffordable for ordinary people," Jia said.
"Visitors wouldn't want to leave Beijing without taking a photo, so they'd rent a camera."
With those circumstances in mind, Jia had a lot of chances to practice taking photos when he was a teenager, thanks to the shops around his neighborhood.
In 1983, Jia paid for a photography course to learn camera mechanics and used his income from peddling vegetables and driving a tricycle for tourists to support his hobby.
Most Popular