A Dostoevsky in 10 days, anyone?
Share - WeChat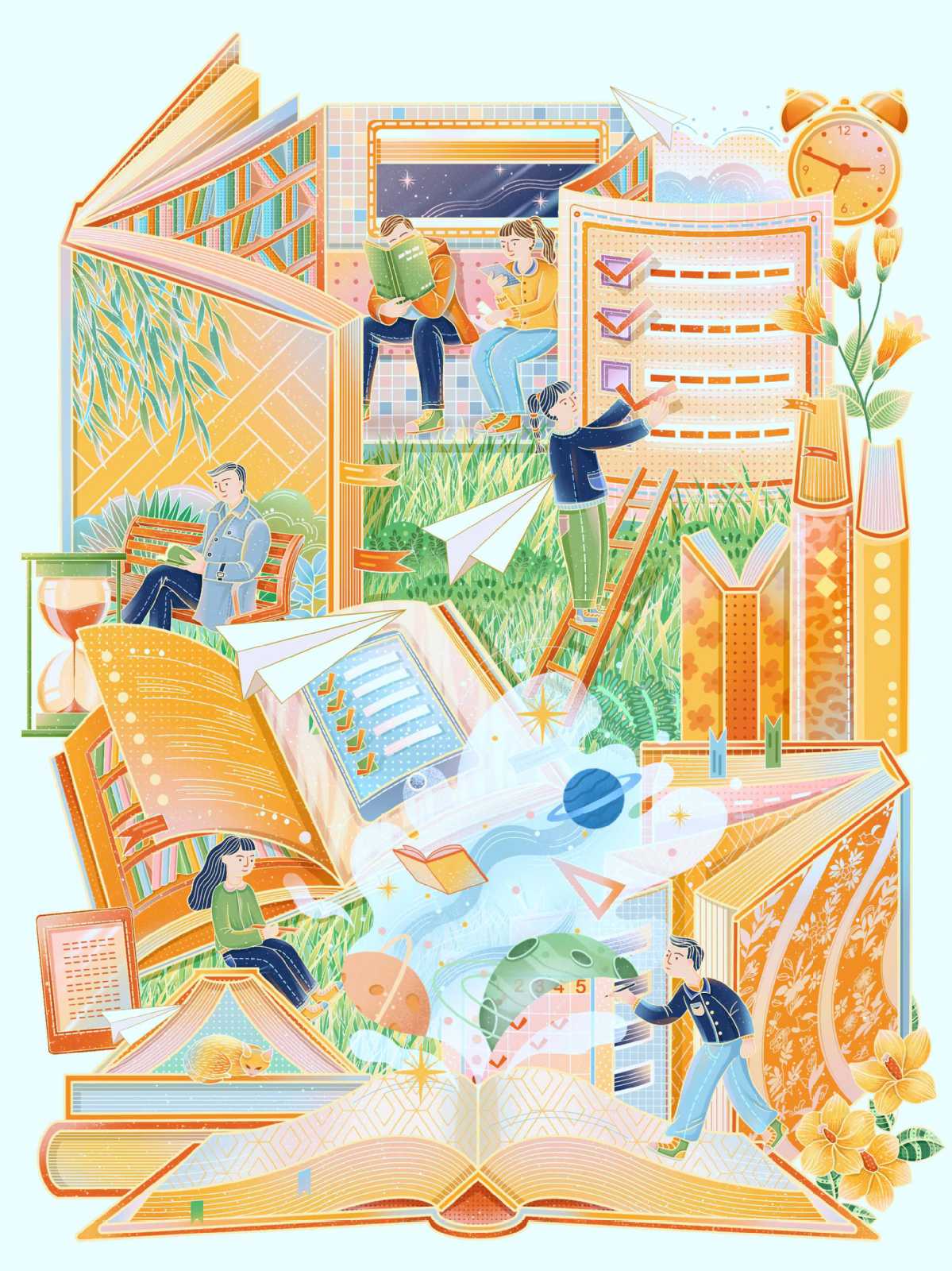 Readers are increasingly forming WeChat groups to motivate one another to read large tomes and discuss them, even setting carrot-and-stick policies for those meeting or missing deadlines, Xu Lin reports.
Sometime before the Spring Festival holiday this year, Liu Min made a resolution. She wanted to finish reading Russian author Fyodor Dostoevsky's The Brothers Karamazov within 10 days. She almost took it up as a challenge.
However, she didn't take up the challenge alone.
Instead, she invited nine friends from all walks of life, who share the same passion, and created a WeChat group, hoping they would all encourage each other to finish the task at hand.
Many Chinese believe the book is a difficult read, not least because of the characters' long Russian names. Most readers find the book too philosophical to grasp.
The last novel by Dostoevsky, one of the giants of Russian literature, is set in 19th century Russia. It is the story of Fyodor Karamazov and his three sons, a patricide, questions about God, free will and morality through a love-hate relationship.
Liu is one among many Chinese who have formed online groups to give a boost to their reading by helping inculcate regular reading habits, have a platform on which to share their thoughts on the books they are reading, and keep away from "electronic temptations", such as short videos and mobile games.
Such groups have their own rules to discipline themselves. Once they meet the reading targets, members are expected to share their observations with others. Some groups even offer rewards or punishments for goals met or missed respectively. For example, those failing to meet monthly reading goals are sometimes expected to send money through WeChat Pay into the group.
According to the 18th annual report on Chinese people's reading habits by the Chinese Academy of Press and Publication, 81.3 percent of adult Chinese had a reading habit-be it in print form or on their mobile phones or some other digital devices-in 2020, up by 0.2 percent from 2019.
In 2020, an adult Chinese read, on average, 4.7 printed books and 3.29 digital books; the corresponding figures for 2019 were 4.65 and 2.84 respectively.
While most people said they were not satisfied with the number of books they read in a year, 11.6 percent of those surveyed said they had read at least 10 printed books, and 8.5 percent said they had read at least 10 e-books.