Come rain or shine, homes near schools win on sustained demand
Share - WeChat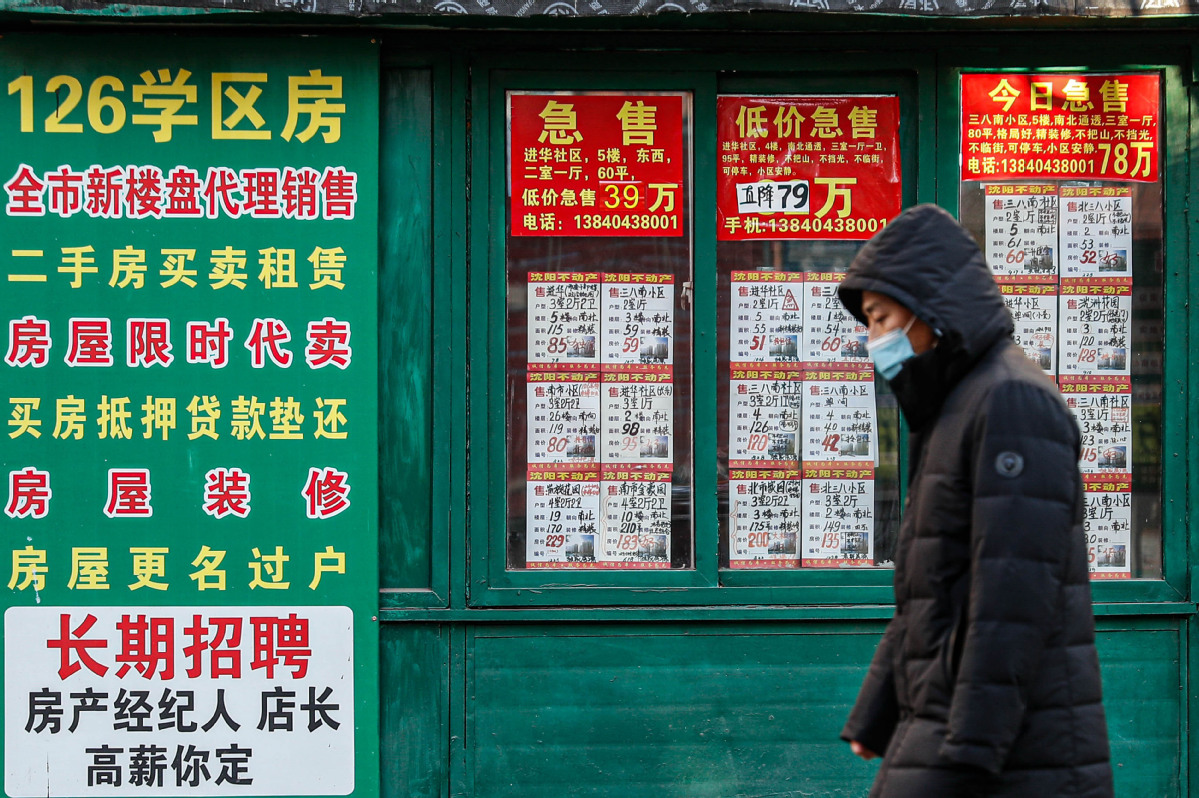 Major Chinese cities, including Beijing and Shanghai, have launched measures to cool down sales of "school-qualified" apartments, once much coveted by families with school-going children, said experts.
The Shanghai Municipal Education Commission announced in March it will reform senior middle school admission rules. This sparked speculation on the possible impact of the new rules on the city's overheated market of homes near schools.
Last year, Shanghai's average new home price rose only 2.5 percent year-on-year to 55,994 yuan ($8,640) per square meter. But, prices of homes in school districts like Pudong New Area's Sanlin soared 17.7 percent to 99,359 yuan per sq m during the same period, according to data from China Real Estate Information Corp, which is known as CRIC.
"School district apartments have been sensational whether in top-tier cities of Beijing, Shanghai, Shenzhen, or in lower-tier cities," said Zhang Dawei, chief analyst at Centaline Property Agency Ltd.
However, the March announcement has not generated a strong response from the market so far, according to Tang Hua, senior director and head of China residential sales with Savills China.
First, the reform aims to allocate educational resources on a more reasonable basis, which is a positive message for the wider market.
Second, the reform focuses on the enrollment at senior high schools, so it will take some time before its impact can be felt on the property market, said Tang.
Shanghai is not alone in this respect. In fact, local district education commissions of Beijing have introduced similar measures in the past few years to reverse the imbalance in educational resources.
Experts said the effect so far has been limited.
One example is a flat located in the community that allows its owner's children to study at the elementary school affiliated to the Renmin University of China.
Its minimum price has surged about 40 percent from 5 million yuan in the second half of last year to 7 million yuan as of March, according to a Caijing report, which cited data from housing information platform anjuke.com.
Beijing made relentless efforts in taming the soaring prices of apartments within the vicinity of premium schools. The national capital even sought to address issues relating to the qualifications for enrollment into such schools.
In early April, six property agents were asked to suspend business by the Beijing Municipal Commission of Housing and Urban-Rural Development for market speculation in homes near schools that violated business norms.
In less than two weeks, on April 16, a new round of joint investigation on similar market activities was launched in the city's Xicheng district, the local housing regulator announced on its official WeChat account.
In fact, cities like Shenzhen, Hefei of Anhui province, Chongqing, Ningbo of Zhejiang province and Xiamen of Fujian province have all introduced tougher measures to regulate school district housing in recent months.
"The government has sent a clear signal that we are in the process of seeking education equality. As we head in that direction, the current price premium on school district housing would be narrowed," said Sheng Xiuxiu, research director of JLL China residential sector.
According to experts, during the annual school enrollment period around March and April, prices of school district apartments always tend to set new records.
Indeed, many Chinese parents would like to pay more to make sure their kids enter dream schools.
Under the nation's nine-year compulsory education system, which comprises six years in primary school and three years in middle school, an entrant is not allowed to pick public schools, but can only enroll in a school nearest to home.
As certain schools are perceived by parents as desirable for their children, they tend to covet homes in the same district, as they believe early-stage education is key to shaping a child's future.
"Owing to the scarcity of such sought-after schools, homes near them command a premium over homes near normal schools, skewing the overall market price trend," said Sheng.
In Shanghai, such a premium could be as high as 20 percent, said Lu Wenxi, a researcher with Centaline Shanghai.
Amid the global COVID-19 pandemic, a large number of students who used to study abroad, have returned to China. They now live in top-tier cities of Beijing, Shanghai, Guangzhou and Shenzhen, which are home to a number of high-quality schools and universities, said Zhang.
In addition, high-quality education is seen as becoming scarce due to an increasing number of families having a second child. So, "premium" schools are driving the prices of nearby housing up.
According to Chen Sheng, president of the China Real Estate Data Academy, in some extreme cases, some old, small and shabby flats that are not even fit for living were traded at sky-high prices just because of their proximity to premium schools.
Chen said he believes such "homes" should not be pursued by homebuyers. Now is the time to cool down demand, he said. "But the fundamental solution is sufficient supply of high-quality schools."
Agreed Sheng. Realizing fairness in access to high-quality education is a long-term process. Until that goal is achieved, school district housing will command a premium, she said.