Consumption month launched nationwide to encourage spending
Share - WeChat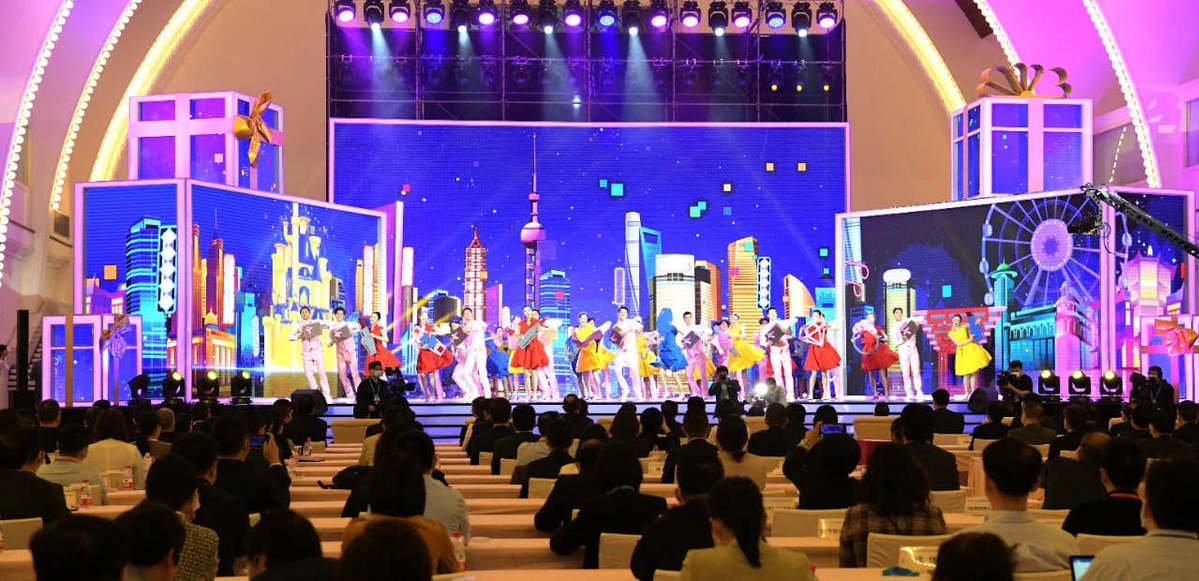 "Last year the 5-5 festival was a big re-boost of the economy and consumption following the pandemic," said Fabrice Megarbane, president of L'Oreal North Asia Zone and CEO of L'Oreal China. "I am so happy that we are doing this anniversary once again, witnessing this acceleration in terms of consumption."
To beef up consumption of local specialties from far-flung regions, Shanghai-based e-commerce site Pinduoduo offers 45 percent off on a variety of special agricultural goods, such as coffee from Yunnan province and yak meat from Qinghai province.
Consumers stand to access these goods not only through 11 offline shops across Shanghai, but can enjoy the deals via a dedicated online campaign by obtaining virtual coupons and subsidies worth 10 billion yuan.
The company is hoping that the online campaign, in partnership with some 15,000 Shanghai-based brands and corporations, can benefit nearly 800 million consumers nationwide.
Auto services platform Tuhu plans to offer subsidies around 1 billion yuan worth of subsidies that allow customers to purchase car maintenance package from 99 yuan, and is debuting a number of high-end tires from Europe.
"Last year's event has given our business a substantial boost," said Tuhu's president Hu Xiaodong. "We see the event as an effective bridge between merchants and customers. We also sense the further, great improvement of business environment."
Major cities such as Beijing, Chongqing and Suzhou will also hold sales in May, Gao Feng, a Ministry of Commerce spokesperson, said in a press briefing last month.
China's retail sales surged 34.2 percent year-on-year in March. More significantly, that number jumped nearly 13 percent compared with that of March 2019 prior to the pandemic.