Documentary's sneak viewings play to a packed house
Share - WeChat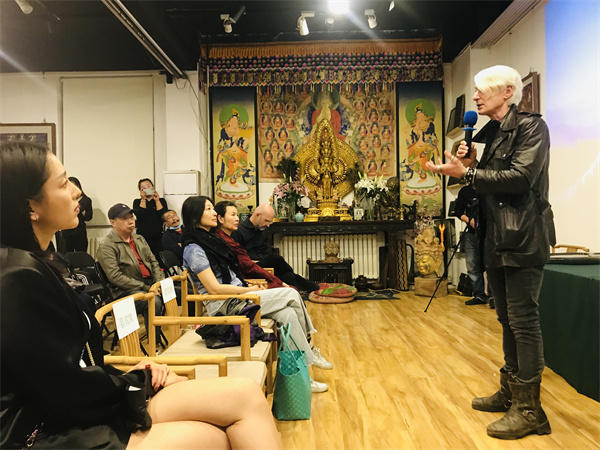 Seats were fully booked weeks before The Dakini Code: Lotus-Born Master and the Event Horizon's sneak previews ran at the Auspicious Thanka Gallery in Beijing's 798 Art Zone from April 25-26.
Shot in 2020 in China, India, Nepal and Bhutan, it is the third installment of award-winning American explorer and film director Laurence J. Brahm's Lotus-Born Master documentary series. All the three documentaries are produced by William Lou and Laurence J. Brahm.
In the documentary series, Brahm, who has long cherished a strong interest in Himalayan cultures, tries to align the spiritual and the science--quantum physics and astrophysics in particular.
The documentaries capture his arduous journey to discover the codes to access secret teachings of Guru Padmasambhava, or Lotus-born Master, a legendary 8th-century figure, widely known as the founder of Tibetan Buddhism who travelled extensively along the Southern Silk Road spreading Buddhism.