Things to know about all the lies on Xinjiang: How have they come about?
Share - WeChat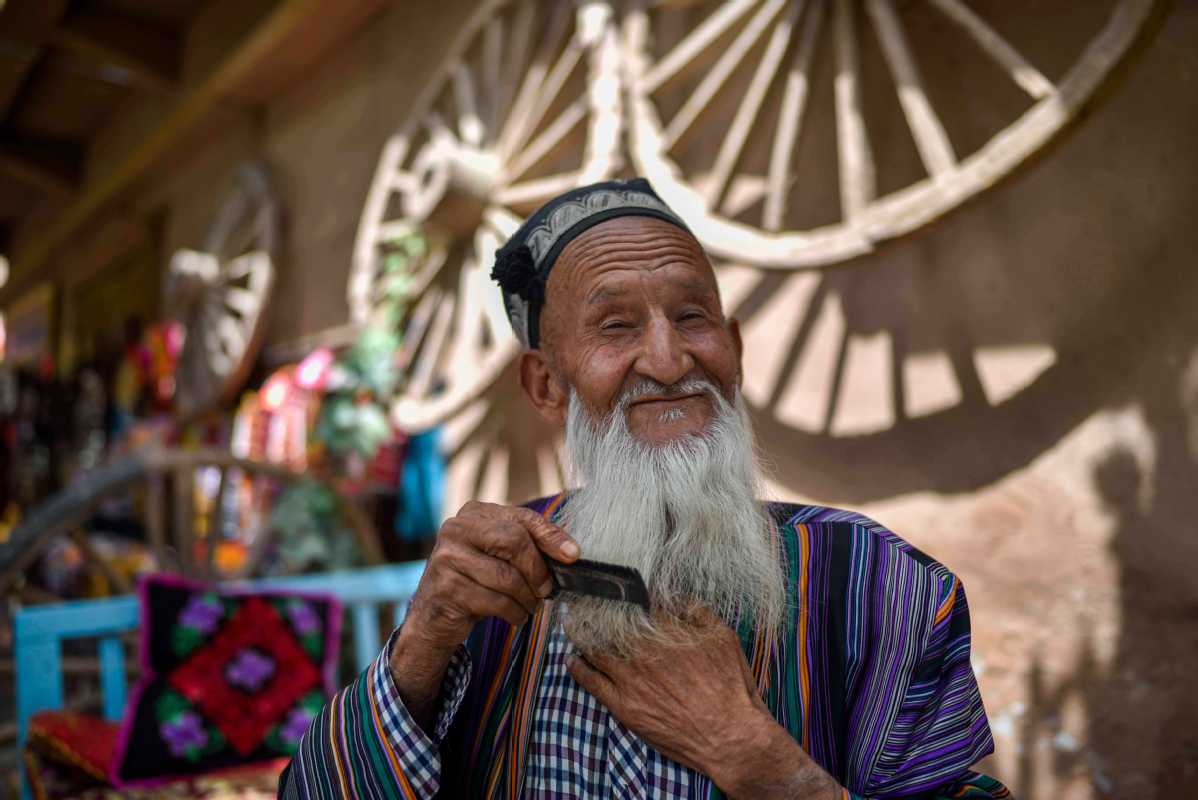 II. Adrian Zenz, by piecing together dubious information, irresponsibly claimed that millions of Uyghurs in Xinjiang are under detention. He is a far-right fundamentalist Christian, who bases his research on radical media reports and speculations.
◆Zenz is a so-called "senior fellow for China studies" with the far-right Victims of Communism Memorial Foundation, an organization established by the US government in 1983 and is known for preaching regime change. The Foundation trumpets the "double genocide" theory that seeks to rewrite the history of the Holocaust and portrays communism as evil akin to Hitler's fascism. Zenz's politically-charged research on Xinjiang has been regarded by the Foundation as an important weapon.
◆The Victims of Communism Memorial Foundation is an outgrowth of the National Captive Nations Committee founded by the Ukrainian nationalist Lev Dobriansky. Its co-chairman, Yaroslav Stetsko, was a senior leader of the Bandera faction of the Organization of Ukrainian Nationalists (OUN-B), a fascist militia. Both helped found the World Anti-Communist League, which was described by journalist Joe Conason as "the organizational haven for neo-Nazis, fascists, and anti-Semitic extremists from two dozen countries".
◆Zenz is a Christian evangelical eschatologist who believes that he is "led by God" on a "mission" against China. He is a lecturer at the European School of Culture and Theology, the German branch of the Columbia International University of the United States. This University considers the "Bible [to be] the ultimate foundation and the final truth in every aspect of our lives", and its mission is to "educate people from a biblical worldview to impact the nations with the message of Christ".
◆Zenz does not truly care about the Muslim community. A search of his Twitter profile returns no tweets concerning the rise of Islamophobia in the West, or US wars and drone strikes against Muslim-majority countries. His only Tweet concerning Muslims that is unrelated to China is a denial that there is a double standard in how violence is judged when committed by whites and by Muslims.
◆In September 2018, Zenz published an article in the Central Asian Survey journal, claiming that "Xinjiang's total re-education internment figure may be estimated at just over one million." This conclusion comes from a single report by Istiqlal TV, a Turkey-based Uyghur exile media organization. The report released an unverified table of "re-education detainee figures" allegedly "leaked" by the Chinese government, according to which a total of 892,000 individuals from 68 counties in Xinjiang had been detained as of spring 2018. The inflated figure was cited from a report by Radio Free Asia (RFA), a US-funded news agency formed by the CIA during the Cold War for anti-China propaganda. In addition, Istiqlal TV is no neutral media outlet. It advocates separatism and attracts various extremist figures. Abdulkadir Yapuquan, leader of the East Turkistan Islamic Movement (ETIM), a UN Security Council listed terrorist organization, is a regular guest of it.
◆By cobbling together dubious sources, Zenz extrapolates an extremely broad estimate "at anywhere between several hundred thousand and just over one million". While admitting that "there is no certainty" to this estimate, he insisted that it is nevertheless "reasonable to speculate". He attempted to shirk responsibilities for the reliability of the numbers. As time moves on, Zenz continued to pump up his speculative estimate of Uyghur detainees. Speaking at an event organized by the US mission in Geneva in March 2019, he stated that "although speculative, it seems appropriate to estimate that up to 1.5 million ethnic minorities [have been interned in Xinjiang]." Zenz mentioned his estimate again in a November 2019 interview with RFA, claiming that China has detained 1.8 million people.
◆Western governments and media have accepted or even propagated the narratives of Zenz, instead of questioning his research based on irresponsible speculations. He became a US-recognized "pundit" on Xinjiang and wrote commentaries for mainstream US media outlets including The New York Times, The Washington Post, CNN, and Democracy Now!. On 3 December 2019, the US House of Representatives adopted the Uyghur Human Rights Policy Act of 2019, calling on the Trump administration to impose sanctions on China over the alleged internment of over one million Uyghurs and other predominantly Muslim ethnic minorities in China. Testifying before the House Foreign Affairs Committee on 10 December, Zenz took a victory lap of sorts to celebrate the passage of the Act at the Congress, and used the occasion to call for opening up a new front against China and starting a US investigation into "involuntary labor in relation to Xinjiang."
https://thegrayzone.com/2019/12/21/china-detaining-millions-uyghurs-problems-claims-us-ngo-researcher/