Scenic river reaps green rewards
Share - WeChat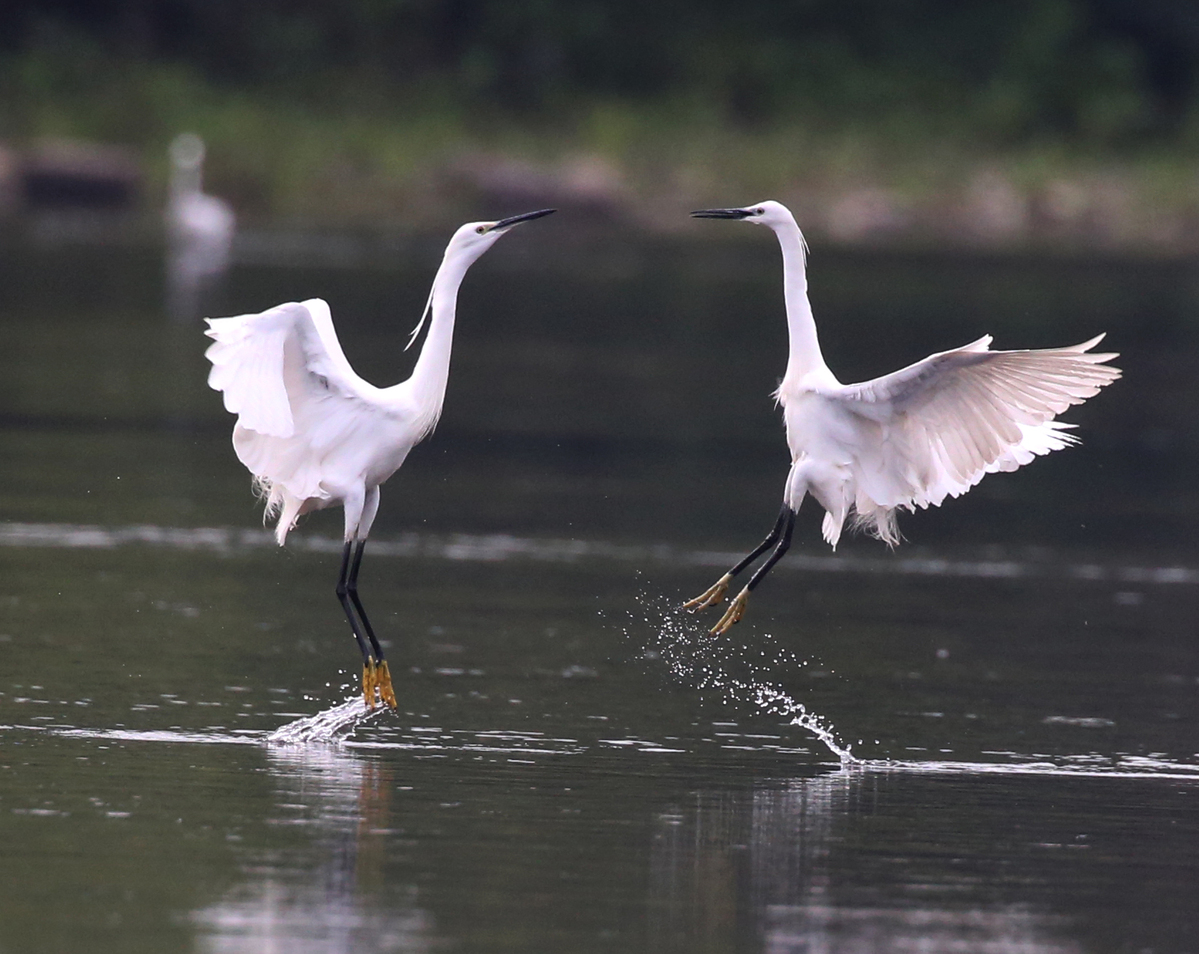 Guilin's approach to sustainability is fueling upgrades in its tourism, hospitality and other businesses extending beyond the banks of the river.
The Sanqianli Leisure Tourism Resort in Xingping, under Guilin's Yangshuo county, opened in 2019 and covers more than 100 hectares, with an investment of over 3 billion yuan.
Yi Ke, general manager of Guilin Palm Culture Tourism Investment Co, which is behind the site's development, said more than 300 village households have kept their original homes and farmland, which they can use to complement any work that they take up at the resort as local stakeholders in the area's growth.
"We introduced the ecological concept into the creation of our entire tourism system at the onset, to uphold conservation development, including our entire river basin, to preserve its current state and the riverbed," he said.
For the Esquel Group, one of the world's largest shirt makers and exporters, a strong commitment to the principle of sustainability has driven the company to invest in what it said is an "enormous amount of resources to reduce waste, and conserve and recycle natural resources such as water and energy".
The approach is noticeable at Integral, the group's production site in Guilin, which covers more than 50 hectares and involves more than 2 billion yuan of investment.
The company said the site uses "innovative hardware and software solutions to conserve energy consumption", committing to zero industrial wastewater discharge and biodiversity conservation.
Zhang Wei, general manager at the site, which has more than 2,000 employees, said the former brick kiln and its related development less than 10 kilometers from Lijiang River had a harmful ecological impact.
The group acquired the plot of land, and nature then returned the "best gift" after the green investment, Zhang said, adding: "We have invested considerably in the environment here, a somewhat traditional industry investing in nontraditional ways more in line with nature, but it's certainly worth it. You can see it in the well-being of our employees, translated into better creativity, innovation and productivity. It matches respect for the environment and respect for people that will reap long-term rewards."
The returns from environmental investment are also flowing back for Guilin's Liquan Beer brewery, one of the city's most recognizable brands. Set up in 1987, the brewery, now under Beijing-based Yanjing Beer, has a production capacity of 1 million tons in the city.
The facility covers about 33 hectares and employs 3,000 workers, with an automation rate of 80 percent that makes it "doubly efficient", said He Zhongshun, Liquan's deputy general manager.
"As a brewery, water is incredibly important to us. This bottle of beer here is about 85 percent water. That all comes from the Lijiang," he said.
"Right from the beginning, we protect the source and pay great attention to it. We minimize any waste generated.... Our discharge is treated in line with, and even above, strict national standards. We are also switching to natural gas, noncoal furnaces by June."
Production supervisor Deng Yi, 55, who has worked at the brewery since it was established, said the results of its high standards and environmental priorities are clear.
"In the old days, beer could be good one day and different the next. But consistency is key in what we do," he said.
"Just like the state of the river and its environment, our beer can now always be good."
Xinhua contributed to this story.