Scenic river reaps green rewards
Share - WeChat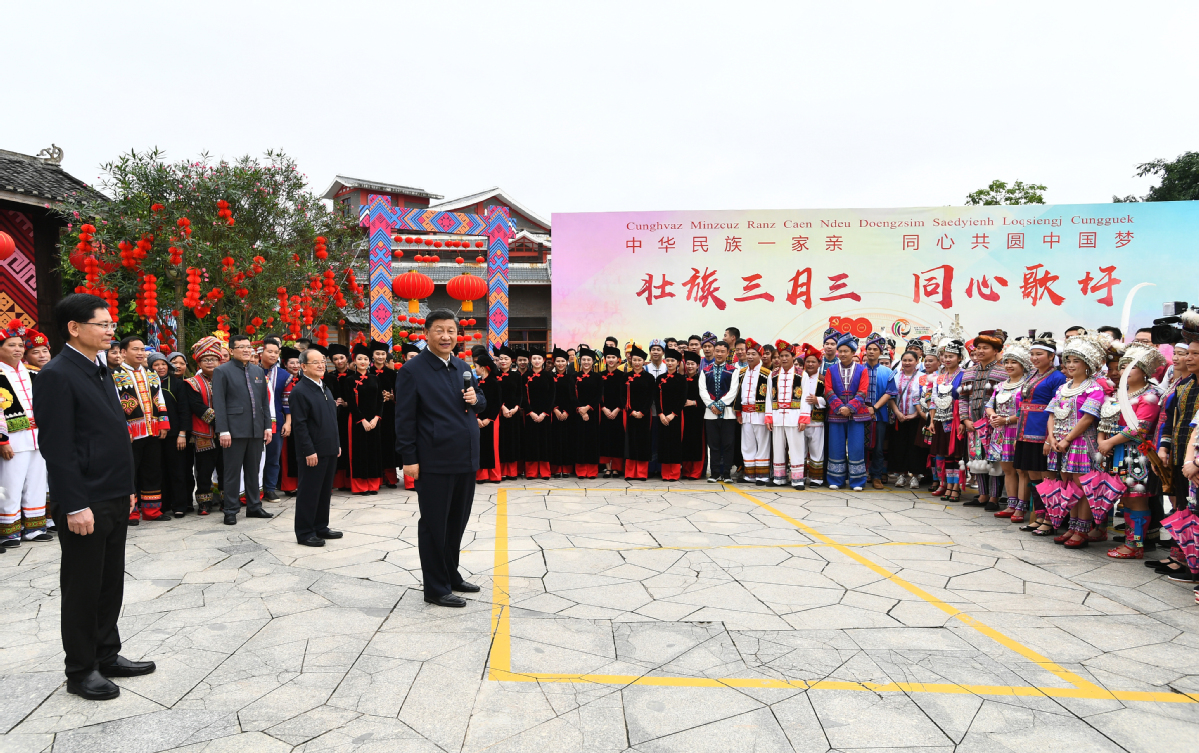 Major environmental investment in iconic Guangxi waterway points way for sustainability
Wu Youxiang, standing below a rocky hillside and pointing to patches of green, had reason to be happy: The plants had been growing slowly but surely under his watch for most of the past five years.
"The Zenia insignis legume-type trees are best. They grow in tough conditions and can be good for the ground," he said.
Closer inspection of the hill revealed some of his work. Well-spaced terraces were carved into the hard surface to hold shrubs as they took root, while a web of slim pipes to water the plants covered the slopes alongside thinly spread creepers.
Wu, 36, is a technician at the Yanshan district agriculture and rural affairs bureau of Guilin, a city in South China's Guangxi Zhuang autonomous region.
The hill, which had been used as part of a stone quarry that was closed in May 2016, is now part of a major green drive to protect and promote environmental sustainability in the area.
Guilin itself is one of the country's top scenic spots. The city boasts breathtaking karst mountains that are part of Guangxi's UNESCO World Heritage Sites landscape, and the winding Lijiang River. Guilin's natural draws are fittingly printed on the back of the 20-yuan bill.
During the two sessions annual gathering in 2015, President Xi Jinping urged the Guangxi delegation to the National People's Congress, the country's top legislature, to protect the mountains and waters of Guilin and the region's good ecology.
On Sunday, Xi, who is also general secretary of the Communist Party of China Central Committee, reiterated the protection of the river ecology during remarks while inspecting a section of the waterway.
Hailing the river as the only treasure of its kind in China and the world, Xi said its ecological environment should never be damaged. At a river dock, he listened to reports made by local officials on environmental protection in the river valley and on efforts to clean up quarries and illegal sand mining.