Beijing art fest showcases cool, contemporary Xinjiang
Share - WeChat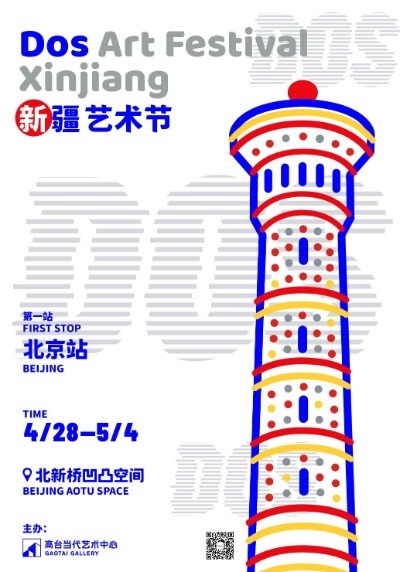 The past few weeks have not been short of news about Xinjiang, whetting people's curiosity about this faraway, mysterious land in Northwest China.
If you are one of the curious but haven't got a chance to visit it, just head to the Dos Art Festival to experience a cool, contemporary Xinjiang at Aotu Space in Beijing from April 28 to May 4.
More than 50 Xinjiang artists, musicians, filmmakers, and designers will turn the space into a mini universe of the region's contemporary culture and arts, serving fest goers with an intoxicating cocktail of exhibits, live performances, film screenings and fairs.
We hope to offer an immersive experience of the vibrant contemporary art scene in Xinjiang, which news reports can hardly deliver, according to festival organizer Gaotai Gallery, an Urumqi-based contemporary art gallery founded in 2020, the first of its kind in the Xinjiang Uygur Autonomous Region.
Visiting the fest will be a treat for both the eyes and the ears, the fest organizer promises.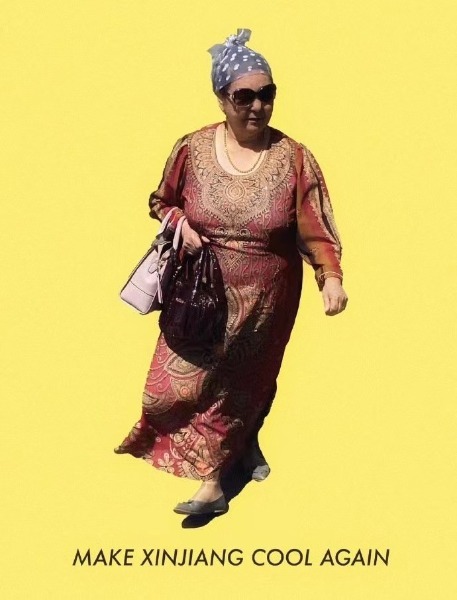 During the day, visitors can feast their eyes on oils, photos, graffiti, installations and short films as well as shop books and designers' products inspired by the region's rich culture and tradition.
On five evenings, live shows will be staged. Audiences will find themselves mesmerized by famous songstress Sanubar Tursun's Uygur Muqam singing, lost in the soundscapes created by sound artist Ankar Arken, dancing to the trap beats as hip-hop artist Abdul-G raps, and pleasantly hypnotized by the sounds created by famed Kazak industrial noise artist Mamer and popular shoegaze and dream pop outfit Default.
"Dos(t) means friend(s) in Uygur and Kazak. We hope that culture and arts can serve as a medium for us to make friends with people in the host city," explained Gaotai Gallery founder Musa Ma Xing, who looks to bring the fest to more cities in the future.
If you go:
Day ticket retails at 79 yuan (11:00 am–6pm); Evening ticket retails at 159 yuan for the live shows (8:00 pm-12:00pm); April 28–May 4, Aotu Space (next to the Beixinqiao subway station), Beixinqiao Toutiao, Dongcheng district, Beijing. 177-9967-9280
To get more info and purchase tickets, visit the official WeChat account of Gaotai Gallery.