Campers find fun in glamp life
Share - WeChat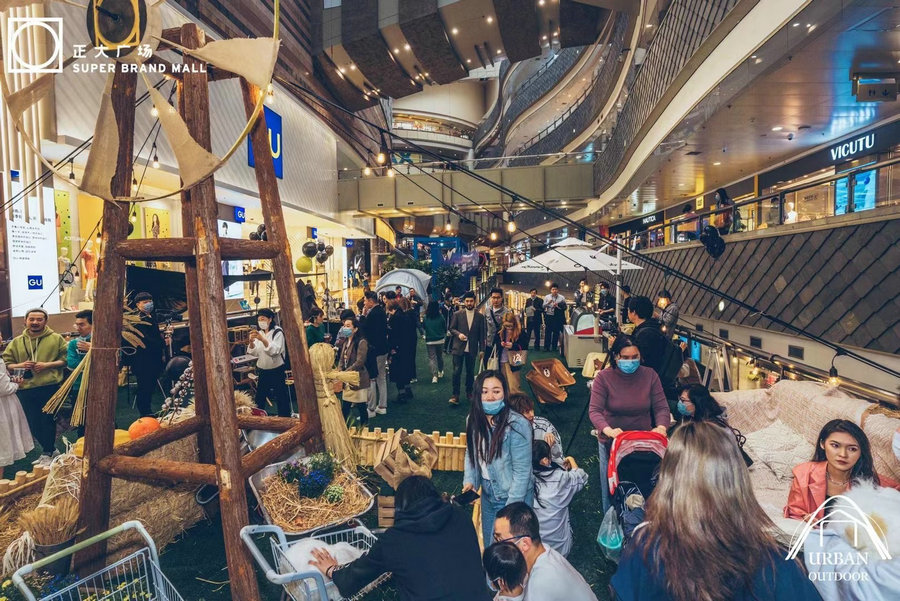 "They are eager to let off steam, but they can't go too far. They can only travel around the city, so this is a business opportunity in the camping sector."
After studying the trends of campers in China and abroad, Dai found that Chinese campers prefer well-furnished camping experiences, which do not require them to purchase camping equipment.
Dai explains that campers can enjoy the scenery at the spots that the service providers have already picked out, and they can curate their own camping experience.
"This kind of camping experience allows them to have more recreation space at their will," Dai says.
Dai runs two glampsites at the Qianxiaoju Creative Farm and Changxing Island Country Park in Shanghai. Those sites offer full camping kits, including outdoor lamps and barbecue grills.
"They are different from the small tents you can get from most sports retailers. They are movable and light, giant in size and offer comfort," says Dai of glamping tents.
Yoga sessions, bonfire parties and open-air cinemas are activities also available at Dai's glampsites to enhance the experience of glampers.
"We were fully booked during the Qingming and Labor Day holidays last year," Dai says. He adds that it was the positive market feedback that made him determined to continue exploring the glamping sector.
Wang Xinsheng, an official with the Changxing Island Country Park, says an increasing number of visitors have been coming to country parks during the "new normal", and they needed activities to attract visitors. The park began collaborating with Dai on his glampsite last year.
"Glamping is very attractive to families with children in Shanghai," says Wang, adding that it also brings liveliness to the park.