China-Laos rail link on track to boost trade, tourism
Share - WeChat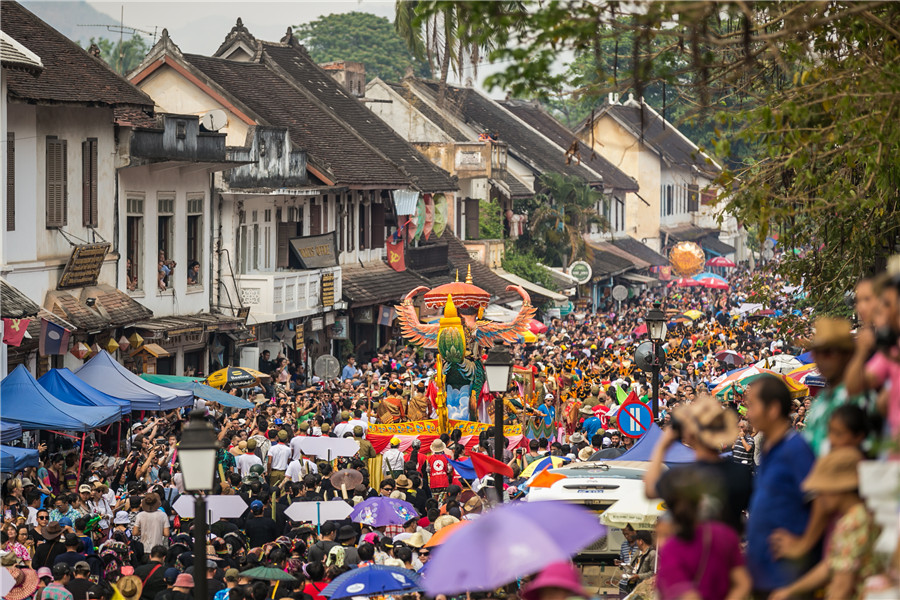 Both countries to benefit from multibillion-dollar project
Modern railways benefit a country's economy in many different ways. To name a few, they make it easier for bulky goods to be transported over long distances, reduce travel time between villages and cities and provide varying degrees of comfort for travelers.
For Benny Kong, 33, a hotel owner and co-founder of a tour company in Laos, a new rail line is poised to bring more domestic and international tourists to the country.
Kong, a Singaporean who lives in Laos, set up the MyLaoHome boutique hotel 14 years ago after a backpacking trip to Laos, during which he discovered there was demand for hotels in Luang Prabang, a former Laotian capital and a World Heritage Site listed by the United Nations Educational, Scientific and Cultural Organization.
"I visited the country when I was 18. I saw many tourists sleeping in temples and on the streets, so I just sensed the opportunity and then got started," he said.