Belt and Road reaches out to the world
Share - WeChat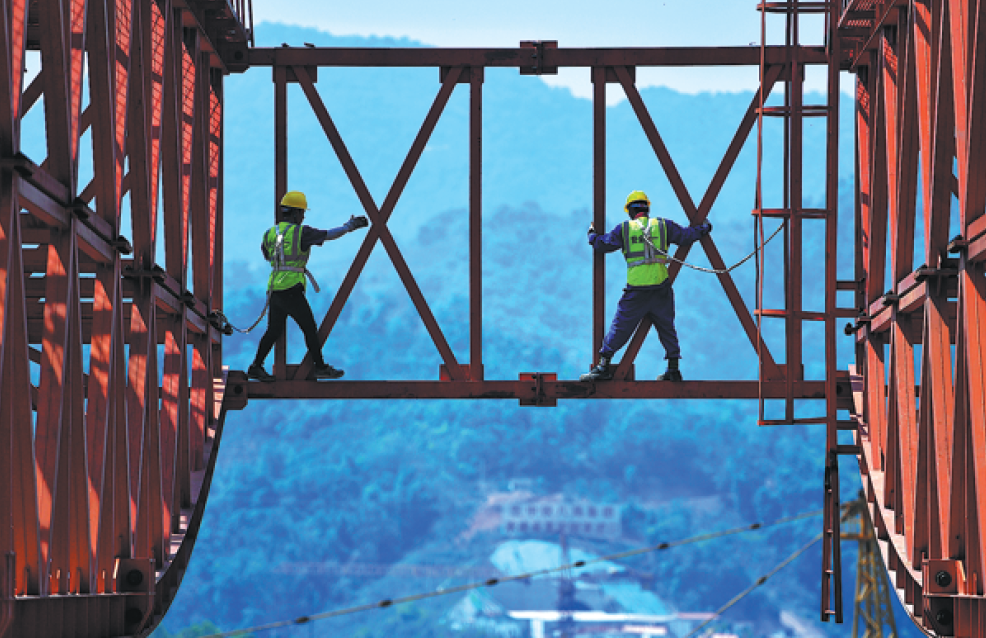 Initiative marks progress among key nations
Editor's note: In "Footprint", a series of stories recalling important examples of China interacting with the rest of the world, we follow the path the country has taken in the past seven decades. This story is the fifth in the series.
Six years on, Marzuki Alie, the former speaker of the Indonesian House of Representatives, remembers well the day he hosted President Xi Jinping in Jakarta.
During his speech on Oct 3, 2013, Xi first proposed jointly building the 21st Century Maritime Silk Road along ancient sea routes that have borne goods and friendship among people from different countries.
"President Xi is the only foreign leader to give a speech in front of the chairperson and members of the Indonesian parliament," Marzuki said, adding that the speech "was an exception as well as a privilege for us".
Xi's speech and talks with heads of the Indonesian parliament were memorable – especially the invitation to move forward together, said Marzuki, who served from 2009 to 2014.
"President Xi will not only continue to strengthen cooperation with Indonesia, but more broadly, cooperation with ASEAN (Association of Southeast Asian Nations) countries as well," he said.
Marzuki said Xi discussed 12 important points during their meeting and emphasized five key components required to share prosperity - building trust and sincerity; holding on to win-win cooperation; watching out for and helping each other; sticking to heart-to-heart exchanges; and being open and inclusive.