Washington not defender of HK freedoms: China Daily editorial
Share - WeChat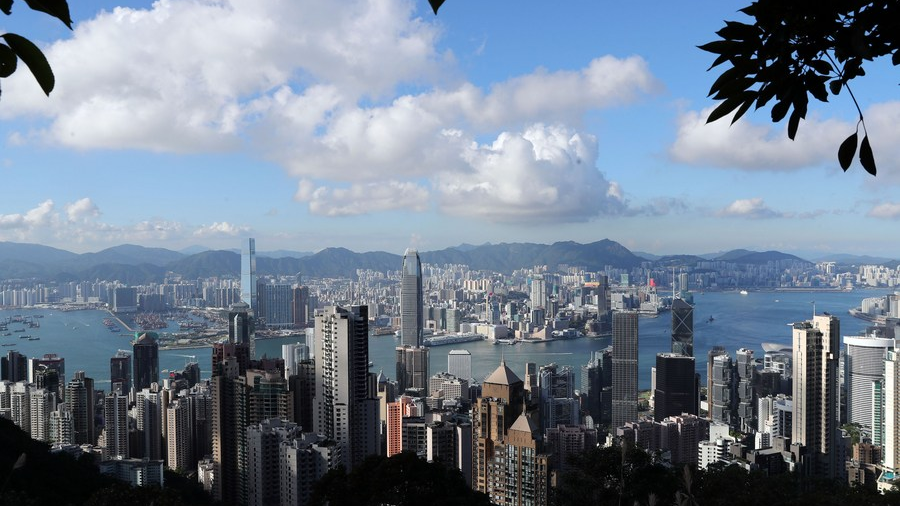 If the actions of Hong Kong media tycoon Jimmy Lai Chee-ying and eight others sentenced to prison terms by a court in the special administrative region on Friday can be defined as exercising "protected rights and fundamental freedoms", as US Secretary of State Antony Blinken claimed, safeguarding the rights and freedoms of Hong Kong residents would be out of the question.
If the lawful and transparent judgments of the nine can be called "politically motivated" as Blinken has put it, what should the United States' enacting of the so-called Hong Kong Human Rights and Democracy Act, imposing of unilateral sanctions on the city, and open endorsement of rioting in the SAR be called?
What if persons such as Lai and the others had organized and participated in illegal assemblies that inflicted havoc on the US economy, disrupting public order for nearly two years, called for foreign sanctions against the US, and helped the rioters to evade justice?
Would Blinken still be ready to stand beside them for exercising "their fundamental freedoms"?
To the US and its privateers such as Lai, human rights and democracy are nothing but false colors for their buccaneering bid to turn Hong Kong from an international financial and logistics hub to a Far East Fortress in the US' China containment strategy.
The callousness they have demonstrated in ignoring the suffering they have inflicted on Hong Kong residents with their endorsement of violence and riots over the past two years, the indifference they have displayed to the damage the unrest has done to the SAR economy, and their care naught for what might happen with regard to the COVID-19 pandemic speak volumes of the fact that their true concerns are whether they can control the city irrespective of how destructive the means are in pursuing that aim, and what the US truly stands with is always its own ends.
The all-out efforts the central authorities have been making to help Hong Kong restore order and the rule of law, bail out its economy, improve its residents' livelihoods and fight against the novel coronavirus should have driven home, not only to Hong Kong residents, but also the rest of the world, who is the true protector of the rights, freedoms and prosperity of the city.
It was after the National Security Law for the HKSAR was enacted in June last year that the SAR restored order, and it has since been addressing the various issues — from legislation to elections, and from education to the judiciary and law enforcement — that were exposed by the intensifying anti-government campaign.
The sentencing of Lai and the other eight people — four of whom received suspended sentences — marks a good beginning for rebuilding the dignity of the law in the city, showing that the series of legal and institutional reforms in the SAR are by no means toothless paperwork, but moves producing real improvements for the benefit of Hong Kong and its residents.
Most Viewed in 24 Hours
China Views