Turkey says China's Sinovac vaccine 'significantly effective'
Share - WeChat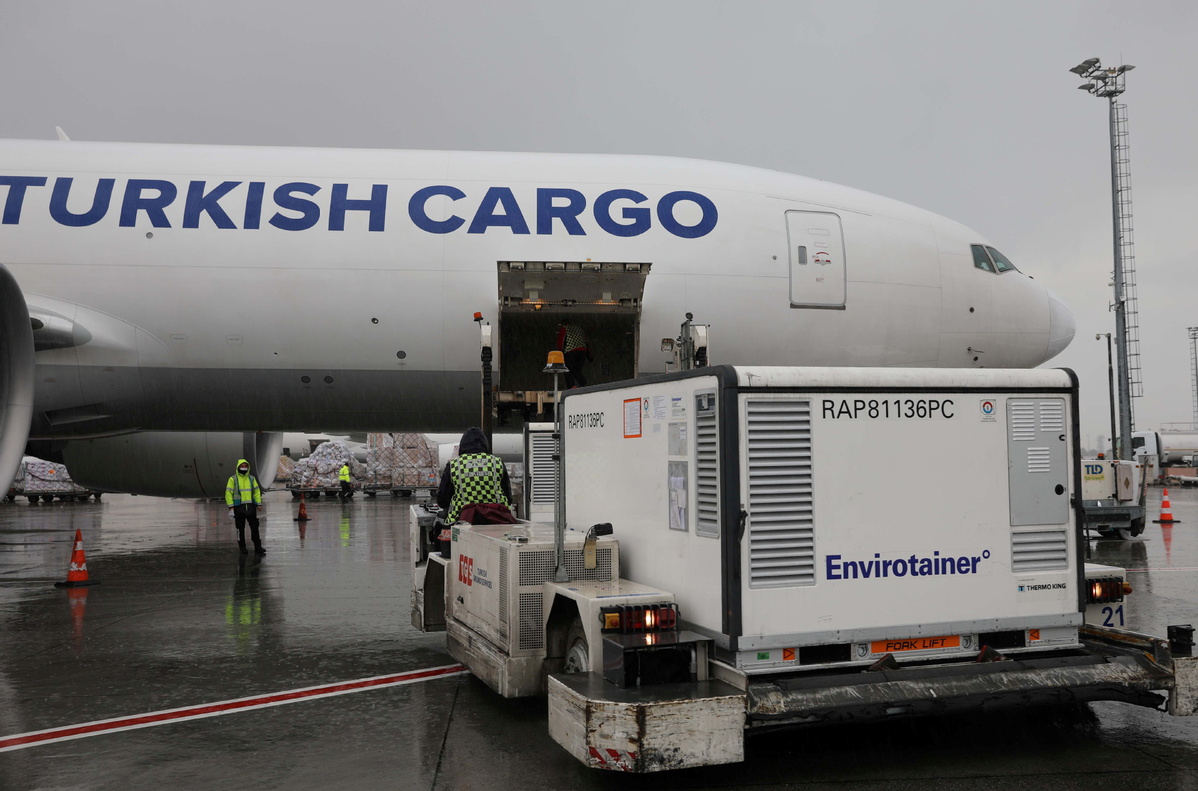 Turkey announced that the Sinovac Biotech's COVID-19 vaccine is "significantly effective" after analyzing results from the inoculation of more than 7.5 million people with the Chinese doses, said a report by Nikkei Asia on Tuesday.
Turkish Health Minister Fahrettin Koca said the positive case ratio for people aged 65 and older fell to 8.2 percent from 17.7 percent since the program began in mid-January, and the ratio for health care workers dropped to 1.3 percent from 5.3 percent.
The hospitalization ratio for senior citizens declined to 31 percent from 57.4 percent during the same period, and to 0.78 percent from 3.1 percent for medics.
"Vaccination provides significant benefit regarding cases, hospitalization, receiving intensive care, intubation dimensions, and I urge citizens who became eligible for vaccine to show utmost sensitivity to get vaccinated," Koca said.
Turkey had administered almost 19 million doses by Tuesday, depending entirely on Sinovac until Pfizer/BioNTech inoculations began on April 2.
Koca said that Turkey's own Sinovac Phase 3 clinical trial showed 83 percent efficacy.