Blinken should stop supporting HK criminals immediately
Share - WeChat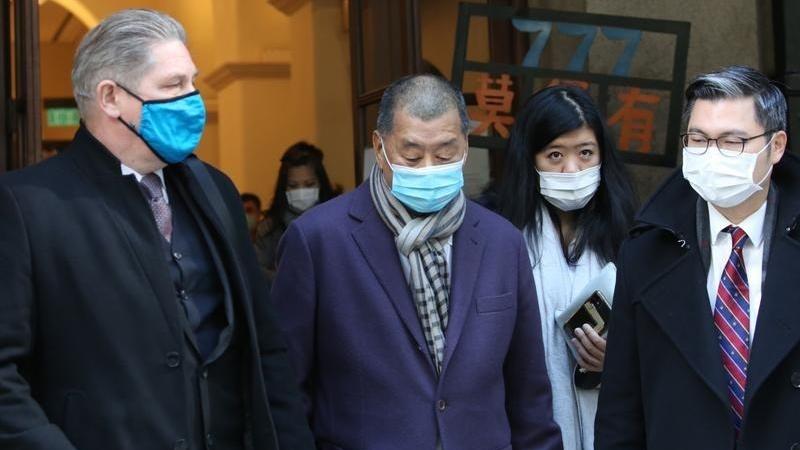 A Hong Kong court sentenced media tycoon Jimmy Lai Chee-ying to 14 months imprisonment over illegal assemblies in 2019 on Friday. The criminal also faced new charges in a national security case.
Hong Kong justice authorities have enjoyed a good reputation across the world of being independent and impartial. Lai's sentence was made on the basis of the harm that he inflicted on the Hong Kong public.
However, the judicial case was wrongly criticized by US Secretary of State Antony Blinken as "politically motivated". The US official's groundless accusation is a reflection of the Cold War mentality of many Western politicians.
Under such mentality, the politicians choose to ignore the fact that Hong Kong social unrest in past years has harmed local people and undermined the economy of Hong Kong, one of the world's freest economies.
The politicians, featured by Blinken, would rather turn a blind eye on the illegal and bloody activities of the Hong Kong rioters. The rioters even set an innocent elderly person on fire during their so-called "peaceful" demonstrations. Such chaotic situations must be ended, which is the common wish of all Hong Kong people.
Earlier this month, Lai was convicted of organizing and participating in an unauthorized assembly on Aug 18, 2019, and pleaded guilty to taking part in another assembly on Aug 31, 2019. Even the criminal himself knows he has breached the law, and how could Blinken think that he is innocent?
If the US administration truly cares about the well-being of Hong Kong people, the US politicians should stop pointing a finger at China's affairs rather than stand with the criminals who messed up Hong Kong.
Most Viewed in 24 Hours
China Views