Spartan weekend challenges adult, young racers
Share - WeChat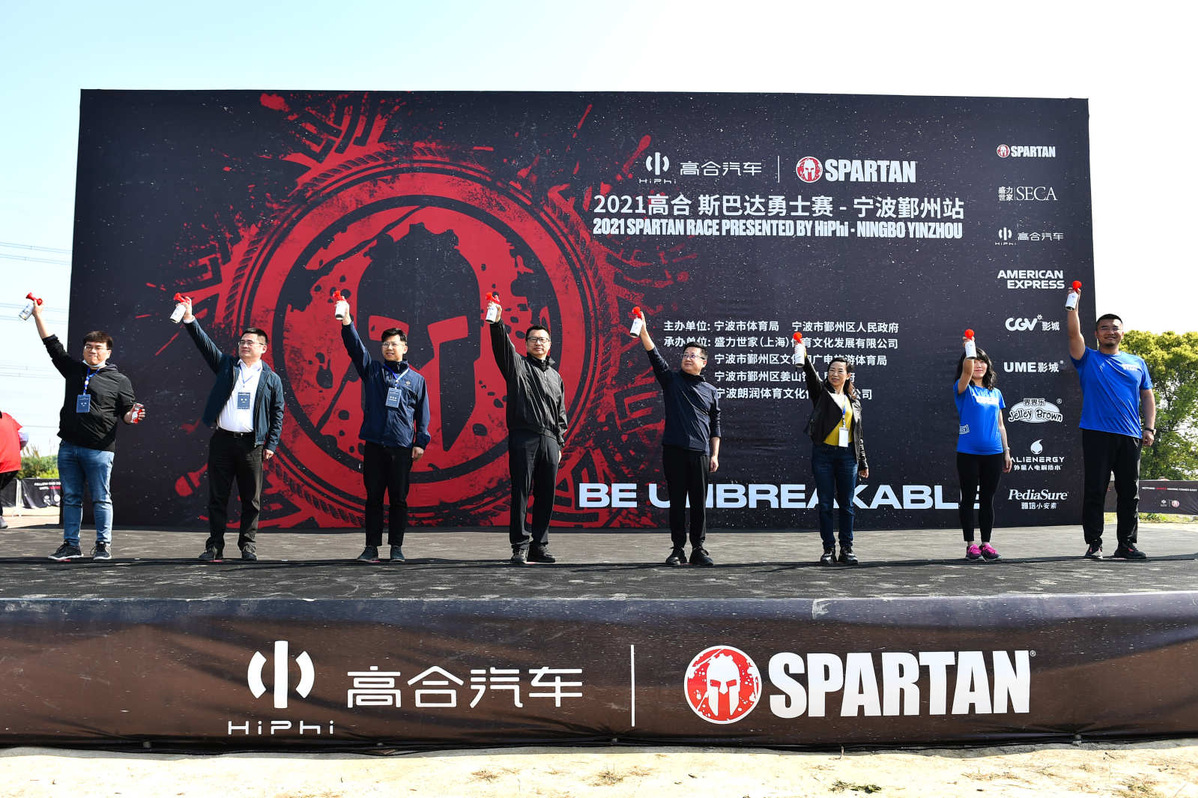 Adult and younger Spartan lovers raced in Zoumatang village of Jiangshan county in Ningbo, Zhejiang province, on Saturday, as part of the outdoor games of the province this year.
More than 3,500 racers took part in four-hour Spartan Hurricane, Spartan Super (10.1 km, 29 obstacles), Spartan Sprint (5.4 km, 23 obstacles) and Spartan Kids (2.2 km-4.5km, 14 to 24 obstacles) in the tour, which included ancient village and nature wonders in East China.
Racers, at all ages, tried to be "unbreakable" as the spirit of the event. Yaxuan, who participated the kids race in Shenzhen last month, was going to the next leg in Shanghai after the Ningbo race and is dreaming of working as part of the Spartan Race when she grows up. Her parents took a year of leave to accompany her on a tour of the series.
Compared with last year's race, this one was more fan-friendly to include more audience area and passages. Other tourism events, including a concert in a rice field, will be held later in April.
Ningbo is the economic hotspot in the southern Yangtze River Delta region and one of the country's historical and cultural cities. The city is aiming to promote a "sports plus tourism" industry.