Liaoning tames Xinjiang for 4th straight win
Share - WeChat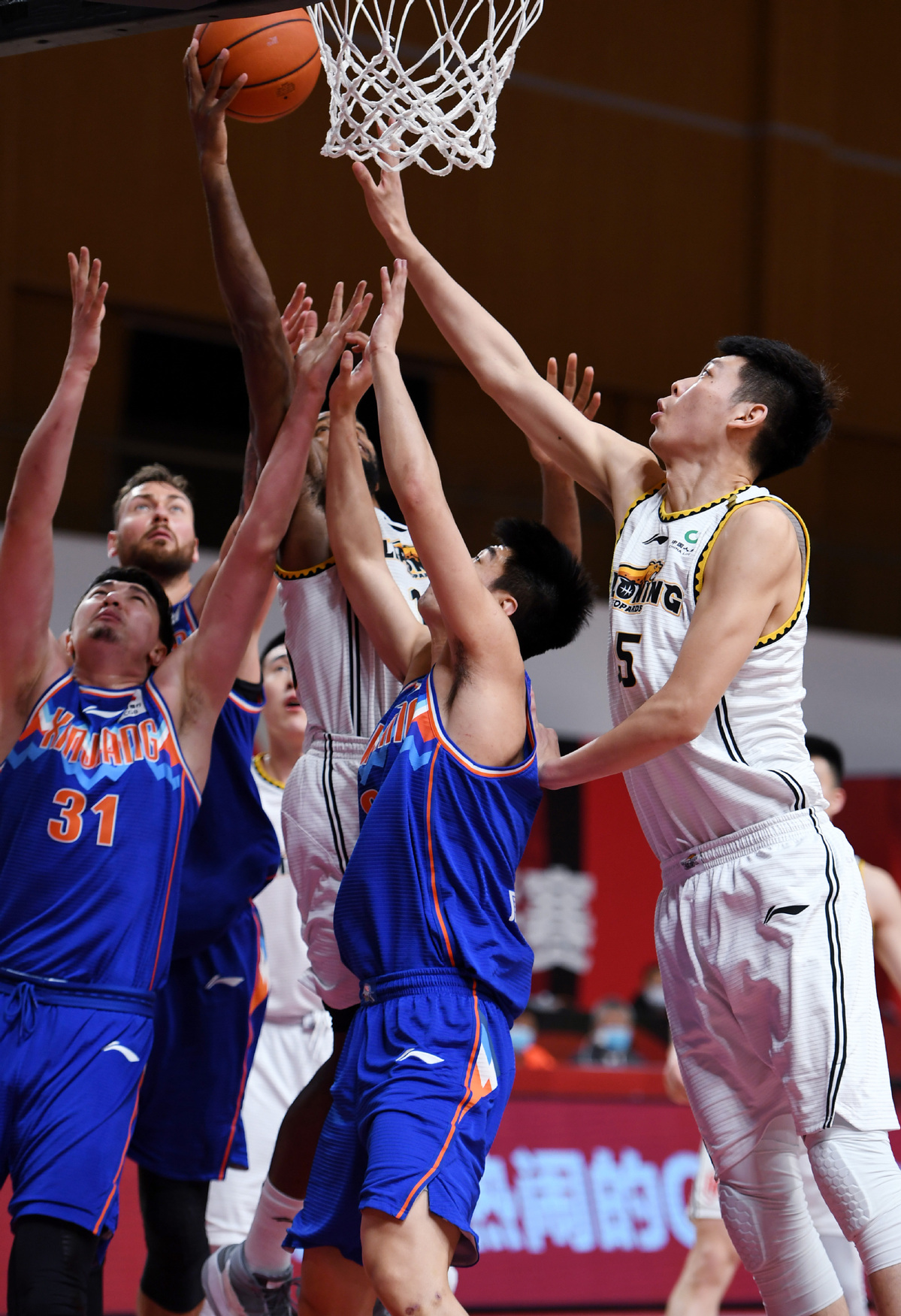 ZHUJI, China - With point guard Guo Ailun absent, the Liaoning Flying Leopards beat the Xinjiang Flying Tigers 96-84 in the 54th round of the Chinese Basketball Association (CBA) here on Thursday.
Launching a 9-2 run just before the first quarter ended, Liaoning managed to establish a 27-20 lead and extended it to nine points in the second period.
Xinjiang fought back hard and promoted their field-goal percentage in the second half, but the Flying Leopards put a dampener on their rally with a series of three-pointers.
Rising star Zhang Zhenlin got a game-high 26 points and 13 rebounds for Liaoning. Kyle Fogg had 17 points and nine assists, and O.J. Mayo added 13 points.
For the Xinjiang side, Zeng Lingxu grabbed 13 points and five assists, and Ian Clark contributed 12 points.
Joseph Young, who returned from a suspension after implementing an arbitral award by the Basketball Arbitral Tribunal (BAT), scored 15 points to help the Beijing Royal Fighters smash the Jiangsu Dragons 105-70.
Fighting for the final playoff berth, the Guangzhou Loong Lions defeated the Nanjing Monkey Kings 121-107, making Arnett Moultrie's game-high 31 points and 11 rebounds in vain.
In the other games played on Thursday, the Shandong Heroes beat the Tianjin Pioneers 106-86, the Qingdao Eagles edged the Jilin Northeast Tigers 112-111 for their sixth straight win, and the Zhejiang Golden Bulls lost to the Fujian Sturgeons 107-97.