Xiongan New Area achieves a new milestone
Share - WeChat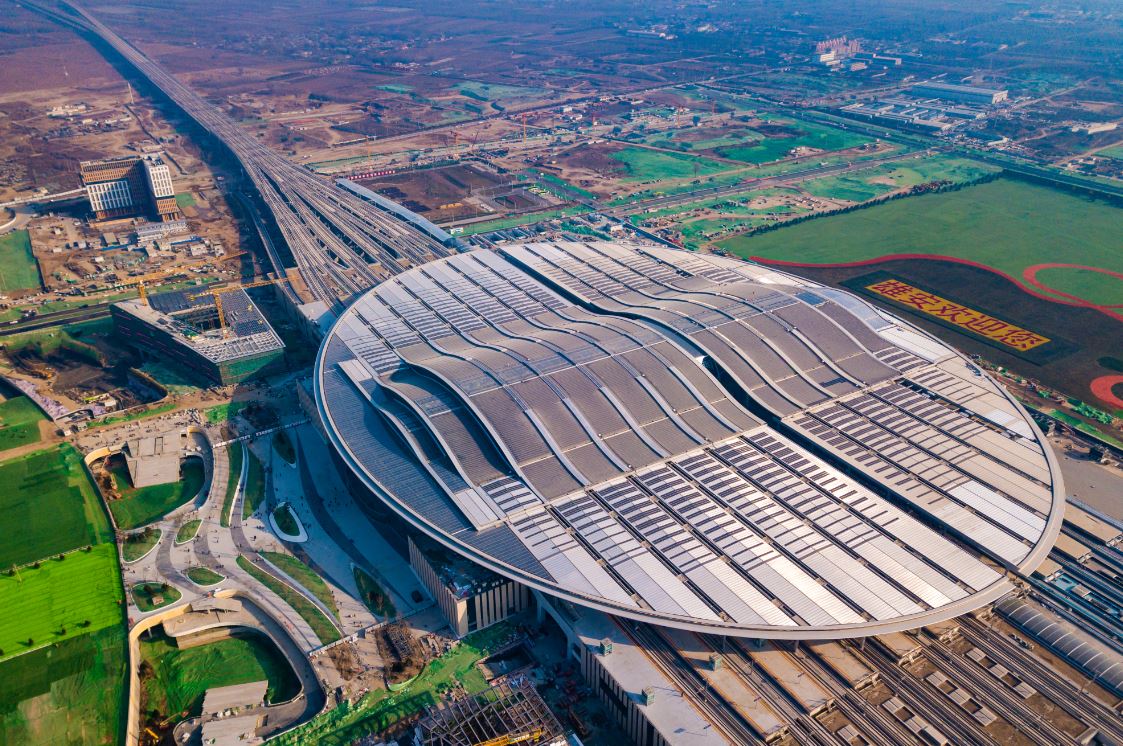 Phased goals and tasks have been fully completed in Xiongan New Area, North China's Hebei province, four years after its establishment, People's Daily reported on Thursday.
After relieving non-capital functions of Beijing, more space was created for the capital to develop "advanced, high-precision and cutting-edge" economy.
The proportion of newly established market entities in the "advanced, high-precision and cutting-edge" industries, including science and technology and information, has increased from 40.7 percent in 2013 to 60 percent in 2020.
Adhering to the new development concept and driving reform and innovation is one of the reasons why the coordinated development of Beijing, Tianjin and Hebei has achieved remarkable results.
Integrated transportation development has been accelerated, solid progress has been made in upgrading and transferring industries and innovation has been playing an increasingly important role in driving growth.
Statistics showed Zhongguancun enterprises have set up more than 8,800 branches in Tianjin and Hebei, and reached a technology contract turnover of 141 billion yuan ($21.47 billion) by now.
The annual technology contract turnover has increased from 8.31 billion yuan in 2014 to 34.7 billion yuan in 2020, accelerating the formation of the scientific and technological innovation chain, said Li Wenhong, deputy-director of Beijing-Tianjin-Hebei Cooperative Office of Beijing Municipal Government.
Equal access to basic public services has continued to improve and it has become much easier for Beijing residents to enjoy aged care in Hebei and Hebei residents to seek medical treatment in Beijing and Tianjin.
Educational cooperation has gradually deepened with further progress in building the Beijing-Tianjin-Hebei University Alliance, and key cooperation measures including establishing a platform for sharing high-quality courses and opening up competitive research resources.
The CPC Central Committee and the State Council announced the decision to set up the Xiongan New Area in Hebei on April 1, 2017.
The establishment of the Xiongan New Area is a major decision made by the CPC Central Committee to further promote the coordinated development of the Beijing-Tianjin-Hebei region.
It was also proposed to accelerate the coordinated development of the Beijing-Tianjin-Hebei region in the Outline of the 14th Five-Year Plan (2021-25) for Economic and Social Development and the Long-Range Objectives Through the Year 2035.