An acquired taste
Share - WeChat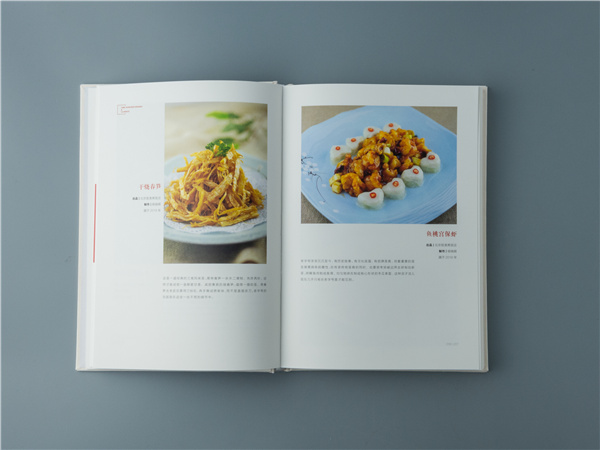 "Liu is a catering industry observer and a recorder, and his focus on food makes his style of food photography sincere and down-to-earth," Fu says. "We can see an octogenarian's love for culinary art in the book."
Trends in food photography change every couple years, as Liu observes. Sometimes the focus is a single color background, other times it's colorful. Equally, the accessories around the plate also change over time.
"Taking photos of food is different from other subjects, as it not only presents the appearance of the dish, but should also transmit the 'flavor' of the dish," Liu says.
"Taste cannot be reflected by pure words, or within the frame of the picture, so we need to use the plating, the color pairing with the main ingredient, the side dish and the tableware to present the 'flavor'," he adds.
Liu usually gets his inspiration when the dish is served, and will take dozens of photos of a dish before selecting one that meets his requirements.
A veteran expert in food photography, Liu still has many plans for the future.
"Even though I've taken photos of food for over two decades, I still haven't found my own style," Liu says. "From this year, I plan to work on forming a unique style, then, maybe when I am 90, I'll think about quitting."
Most Popular