Digitalization campaign progresses apace
Share - WeChat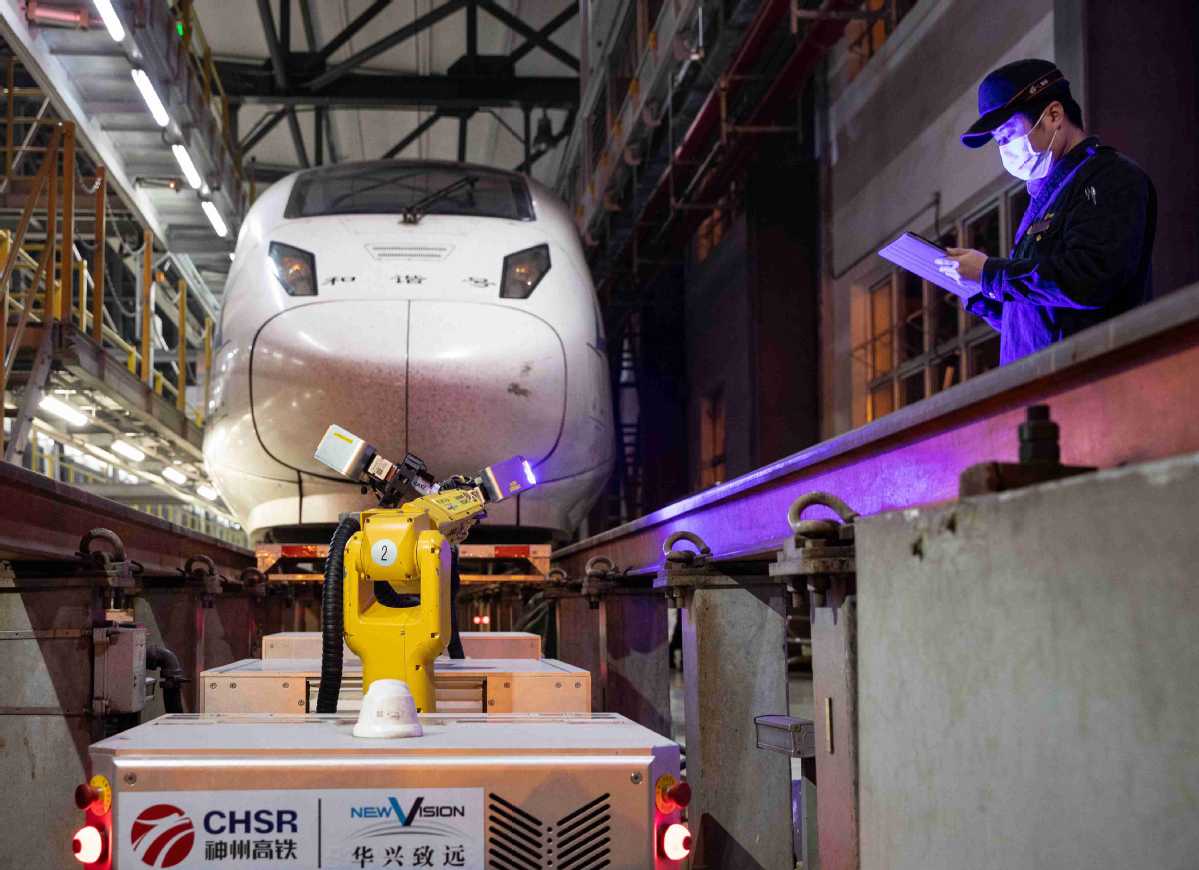 Chinese enterprises embrace novel ways of doing business, shift IT systems to the cloud in the aftermath of COVID-19
Chinese enterprises are accelerating their digitalization efforts in the aftermath of the COVID-19 pandemic and embracing new ways of doing business powered by emerging technologies such as artificial intelligence, cloud computing and big data, said entrepreneurs and experts.
After the huge disruptions caused by the pandemic, a growing number of companies are looking to embrace a new mindset to shape a better future in the digital age, according to a report released by global professional service firm Accenture.
"In response to the COVID-19 pandemic, companies across the globe made rapid digital transformations, accelerating their journeys to the future," the report said.
The report showed cloud spending in the first quarter of 2020 was nearly triple that of the previous year, and by November, 70 percent of companies using cloud services had plans to increase spending due to pandemic-related disruptions.
According to the report, 86 percent of executives agreed their organization must train staff to think like technicians-to use and customize technological solutions at the individual level, but without highly technical skills-a key move for companies to make their employees a core part of their digital transformation efforts.
"Embracing digital transformation, companies need to transform business models, people and operations," said Linda Zhang, partner-in-charge of Heidrick & Struggles' Shanghai office. "Powered by advanced digital technology solutions, it will help better analyze business data to produce innovations, have a better understanding of the market, increase productivity, improve efficiency and reduce costs.
"After the COVID-19 outbreak, people realize that digitalization is an irreversible trend. During the pandemic-stricken 2020, lots of companies were forced to press ahead. As most have their digital transformations underway, digitalization is being introduced not only at the customer-facing front-end, but also at the back-office internal management."
In fact, Zhang has found demand for IT and data talent has been increasing amid the coronavirus pandemic as a growing number of companies started building their own data teams and data centers.
"The COVID-19 pandemic is shaping new kinds of production, consumption and operating models. And people are more and more aware that emerging technologies such as the internet and cloud will help improve the overall business and work modes," Zhang said. "Looking ahead, I believe companies will continue to invest more in IT and digitalization."