China head coach happy with naturalized players' attitude
Share - WeChat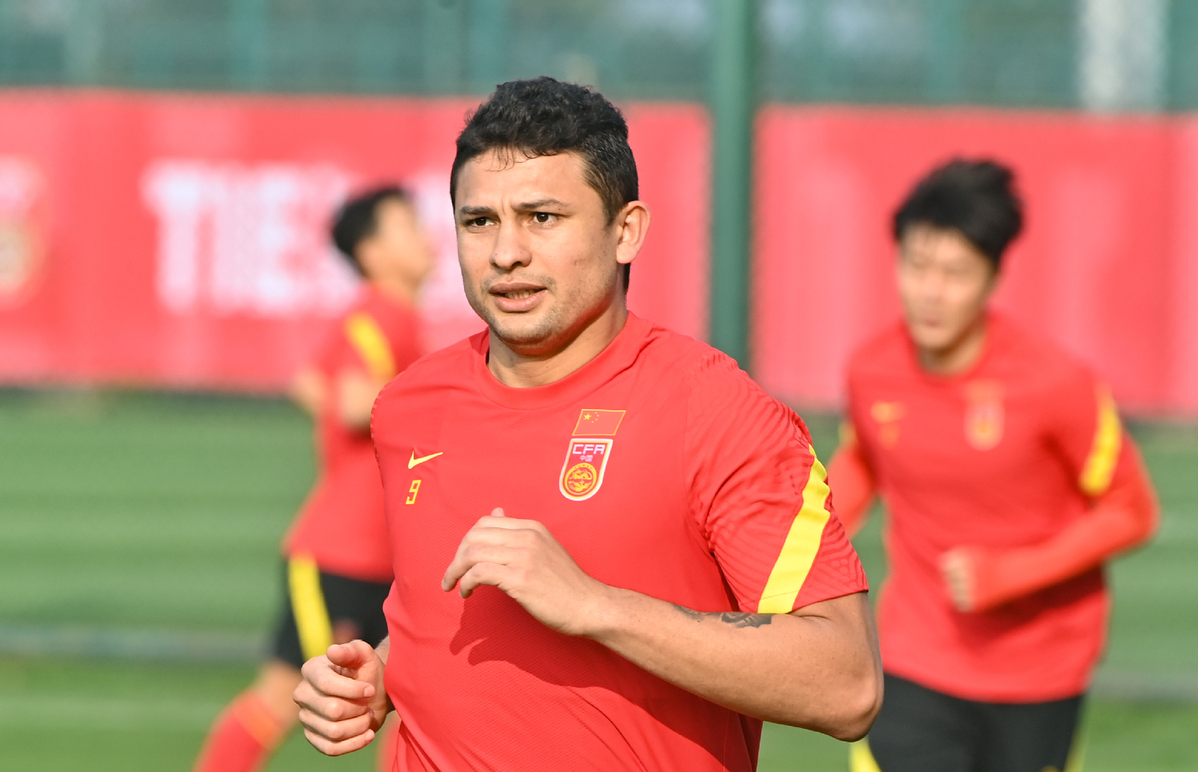 SHANGHAI - Chinese national team head coach Li Tie said that he is satisfied with the attitude the naturalized players showed inside his squad.
Li called up Ai Kesen and A Lan for the current training camp of his team in Shanghai. They are two of the five naturalized players who have earned Li's favor.
"When these naturalized players joined the national team for the first time, the first thing I would do is to make them familiar with all other players," Li said.
"I would ask the interpreter to prepare for them a piece of paper with all the players' names and nicknames. Some of them, such as A Lan, could mix himself well with the team from the start," Li said.
What made the Chinese team head coach happier is the determination the naturalized players showed to fight for the team.
"All of them told me that they were willing to play for the team, and they all want to prove themselves in the Chinese national team. I am really happy about that," he said.
China currently sits in second place in the five-team Group A with seven points from four games, eight points behind group leader Syria.
China will host the remaining Group matches in Suzhou between June 3 to 15. They will face the Maldives, the Philippines, Guam and Syria in succession.
Most Popular
Highlights
What's Hot