Rock band helps struggling musicians
Share - WeChat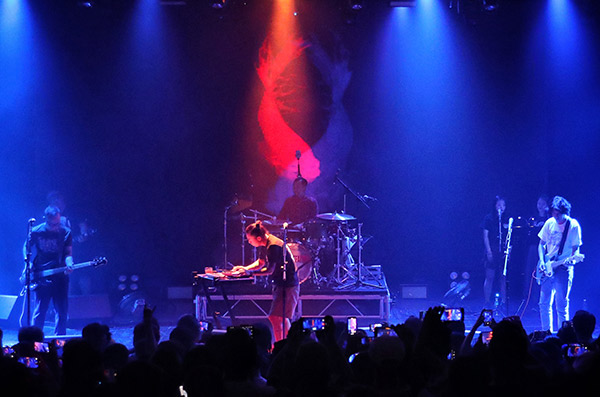 Miserable Faith, one of the leading Chinese indie rock bands, is coming to the aid of fellow musicians. The band announced a plan to support indie musicians who have suffered an economic blow because of the coronavirus pandemic.
The Artists' Support Project will kick off during their upcoming performances in four cities. The itinerary is Qingdao in Shandong province on April 11, Zhengzhou in Henan province on April 13, Nanning in Guangxi Zhuang autonomous region on April 15 and Guiyang in Guizhou province on April 17.
Aside from the costs, 50 percent of ticket revenues will be paid to the venues and the other 50 percent will be used to support local indie musicians.
"Being an indie musician was very hard in 2020 since touring has been a big part of our lives," says Gao Hu, the leading vocalist and songwriter of the band."The coronavirus pandemic hit, which forced live house venues to shut down and to cancel live performances. It not just dried up the primary source of income for the indie musicians but also affected the whole indie music scene. Indie musicians need help and we have to look out for one another."
Gao adds that the local indie musicians, who will receive support from the project, will be recommended by local live house venues. Asked about the criteria of selecting indie musicians for the project, Gao says that it will be their original materials that matter most.
It is not the first time that Miserable Faith has launched a project to help indie musicians.
Most Popular