Clean fuel drive to continue LNG's stellar run
Share - WeChat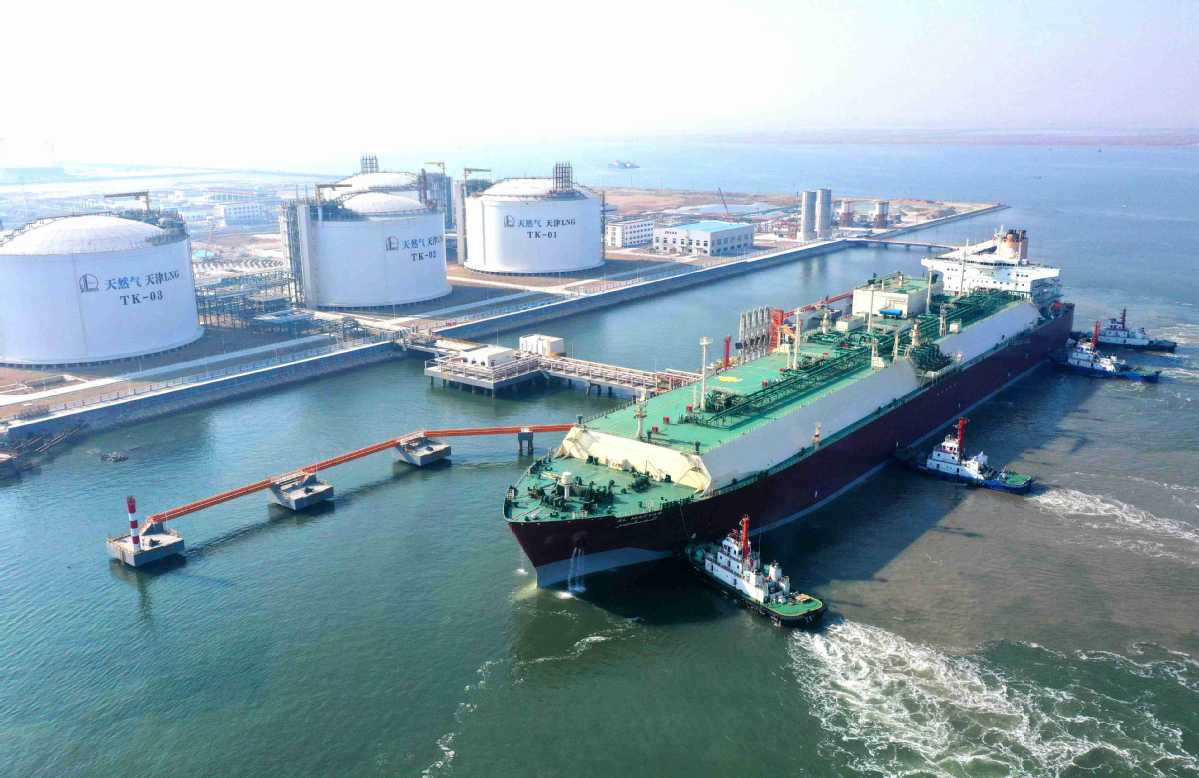 Market should keep outperforming as nation pledges solid efforts to peak CO2 emissions, achieve carbon neutrality
China has led the recovery in liquefied natural gas demand following the outbreak of the COVID-19 pandemic, and is expected to further boost LNG demand, as the country pledges solid efforts to peak carbon emissions and achieve carbon neutrality.
The country, on course to become the world's biggest importer of LNG, increased imports by 7 million metric tons to 67 million tons last year, up 11 percent year-on-year, according to the recently released annual LNG Outlook by Royal Dutch Shell.
China's announcement that it aims to become carbon neutral by 2060 is also expected to continue driving its LNG demand given the key role gas can play in decarbonizing hard-to-abate sectors, including buildings, heavy industry, shipping and heavy-duty road transport, said the report.
This is against the backdrop that global LNG trade increased to 360 million tons in 2020 despite the unprecedented volatility caused by the COVID-19 pandemic that resulted in lockdowns around the world.
The trend is only expected to continue. According to a forecast by energy consultancy ICIS, China is expected to import between 4.7 million tons and 5.3 million tons of LNG per month between February and April, on average a 12 percent increase compared to the corresponding months last year.
On an annual basis, the consultancy forecast that China will import 76 million tons this year, an 13 percent year-on-year increase.
Analysts believe China's gas demand has recovered faster than expected after the pandemic, driven mostly by the industrial sector. The deal-making environment for LNG is also quite bright this year with the domestic economy roaring back to life.
Cao Lujia, an analyst at BloombergNEF, said: "Demand for LNG used in heating and power generation is growing notably faster than that for any other fossil fuel as the nation looks for a cheap, reliable and cleaner alternative to coal.
"The role of natural gas in China's road to carbon neutrality in 2060 is critical, and increasing the share of natural gas in the primary energy mix is expected to lead to China's natural gas consumption increasing 58 percent by 2030 compared with 2020.
"China topped the major markets in terms of demand growth last year, despite the pandemic, and the northern parts of China made up 39 percent of total gas demand in 2020."