Poetic and beautiful stories of heroes
Share - WeChat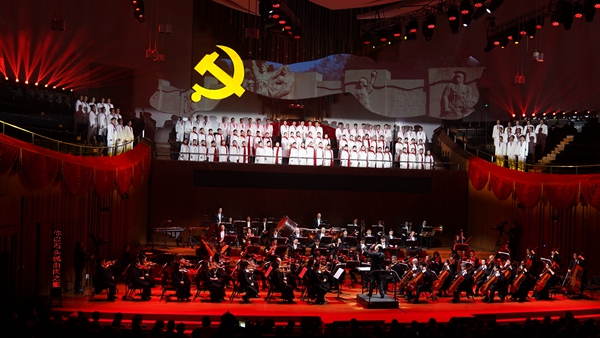 Orchestral suite pays tribute to the fallen with music and songs that inspire, Chen Nan reports.
Under the baton of conductor Zhang Guoyong, the China NCPA Orchestra and Chorus and the Song and Dance Theater in Nanjing City will perform the orchestral suite Yuhuatai-The Power of Belief, at the National Center for the Performing Arts in Beijing on April 24 and 25.
To mark the 100th anniversary of the founding of the Communist Party of China, the orchestral suite will pay tribute to the heroes and martyrs who lost their lives fighting for the establishment of the People's Republic of China in 1949.
Wang Xiaoling, artistic director and lyricist of Yuhuatai, went with the creative team to the Yuhuatai Scenic Area in Nanjing over a year ago to collect materials for the suite. The scenic area is known for several tourist attractions preserving the stories of the martyrs. These include the Yuhuatai Martyrs Group Sculptures, the Yuhuatai Revolutionary Martyrs Monument and the Yuhuatai Martyrs Memorial Hall.