Company seeking FDA OK for vaccine
Share - WeChat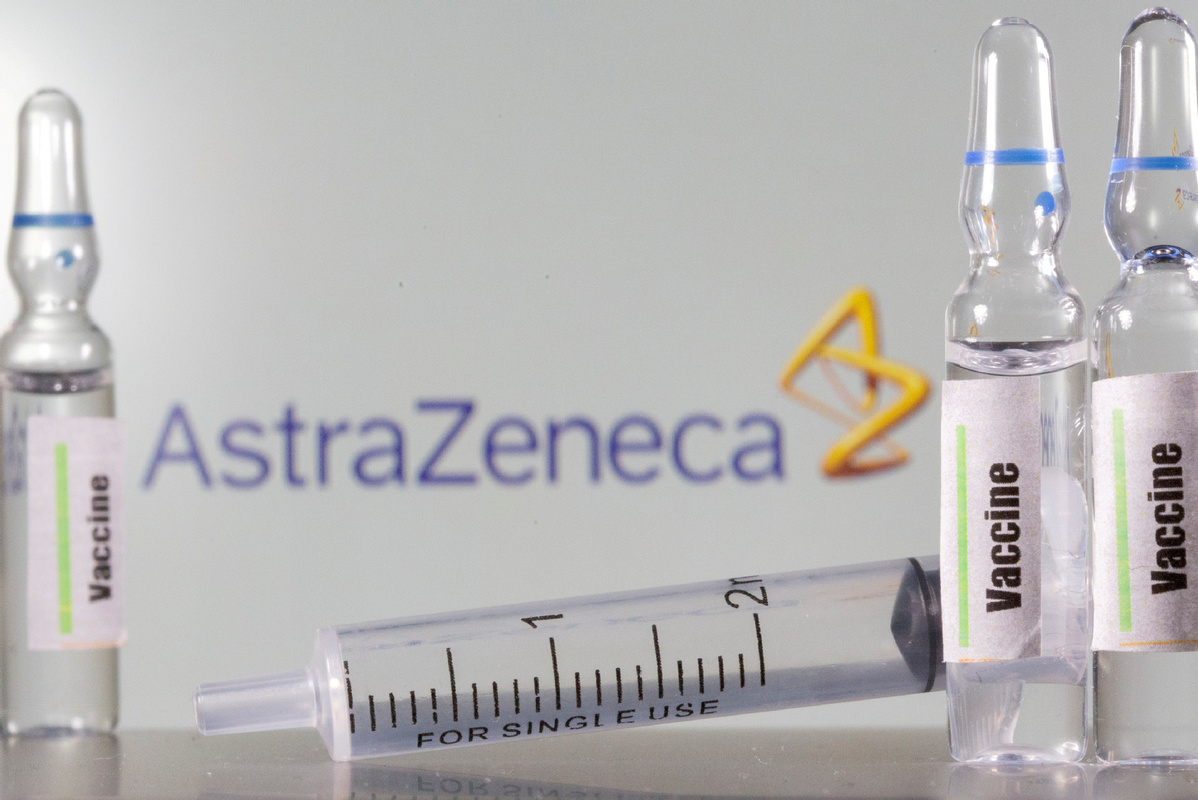 AstraZeneca said Monday that it will apply for emergency authorization from the US Food and Drug Administration (FDA) for its vaccine after results found it to be largely effective. But the shot may not be needed in the US.
AstraZeneca released phase three trial results earlier Monday that showed the vaccine is 79 percent effective against symptomatic COVID-19 and has 100 percent efficacy against severe or critical disease and hospitalization. The trials included 32,449 adult participants in all age groups, most of them in the United States.
The trials also showed that the vaccine offered strong protection for older people, who hadn't been as well represented in earlier studies. The drug company said in a statement released Monday that "vaccine efficacy was consistent across ethnicity and age. Notably, in participants aged 65 years and over, vaccine efficacy was 80 percent."
"This analysis validates the AstraZeneca COVID-19 vaccine as a much-needed additional vaccination option, offering confidence that adults of all ages can benefit from protection against the virus," Ann Falsey, professor of medicine at the University of Rochester School of Medicine and co-lead for the trial, said in the statement.
The AstraZeneca vaccine can be stored, transported and handled at normal refrigeration conditions and is relatively cheap at about $4 a dose.
Whether the US will need the vaccine is unclear because federal officials predict there will be enough vaccine doses for all the nation's adults from the three authorized shots by the end of May. If AstraZeneca's vaccine is cleared for use in the US, it is unlikely to become available by then.
Dr Anthony Fauci, chief medical adviser to President Joe Biden and director of the National Institute of Allergy and Infectious Diseases, said it was too soon to know how it would fit into the US vaccine portfolio.
"The one thing that one can say for sure, that this is good for the world because it's a cheap vaccine. It's got good results. They will likely be able to produce enough for a lot of different countries," Fauci said, according to The Washington Post.
The latest data has yet to be reviewed by independent researchers, but it helps to address some of the concerns about the vaccine, analysts said.
More than a dozen European countries, including Germany and France, temporarily suspended the AstraZeneca vaccine last week after reports of a handful of blood clot cases.
The European Medical Authority investigated the concerns, and on March 18 declared the vaccine was safe and effective and was not linked with a rise in the overall risk of blood clots. While vaccinations were started again after a pause, an opinion poll on Monday showed Europeans remained skeptical over the shots' safety.
Meanwhile, new coronavirus cases are rising in 21 states after months of declines, and a study that analyzed the first three months of the COVID-19 vaccine rollout in the US suggests that a faster rollout isn't necessarily better.
The seven-day average of newly reported coronavirus cases increased 2.6 percent on Sunday, even as overall hospitalizations and deaths remain down, according to data from the Centers for Disease Control and Prevention (CDC).
The seven-day moving average of new cases plateaued at 53,797 as of Saturday after declining for weeks, according to data from the CDC, which also said highly infectious variants are spreading.
Public health officials have warned against reopening too quickly. CDC Director Rochelle Walensky told CNN that the Biden administration is working to "slow down the relaxation".