PC giant Lenovo striving to cut ecological impact
Share - WeChat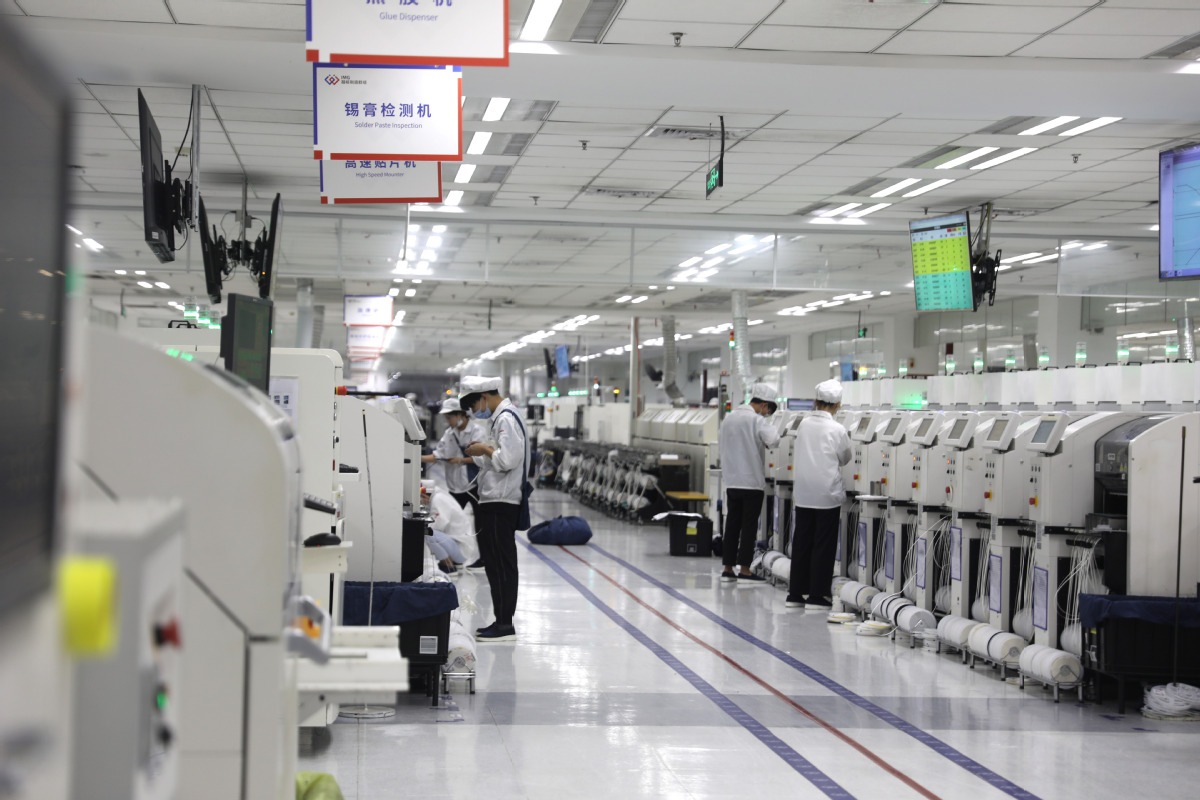 Schneider Electric Chairman and CEO Jean-Pascal Tricoire, said: "Making the next shift toward green smart manufacturing is critical to nurture a more efficient, low-carbon and sustainable future. Partnering with Lenovo is a great opportunity to further unleash the power of digital innovation in the physical world of manufacturing. A scaleup of IoT and smart solutions is key for greater efficiency and a more sustainable planet."
When it comes to the green management of its supply chains, Lenovo has been working to practice accurate reporting and reduction of greenhouse gas emissions, water usage and waste generation. The company asks suppliers every year to formally report their environmental impact data via platforms such as the CDP or Carbon Disclosure Project reporting platform.
CDP is an international, not-for-profit organization providing the system for companies and cities to measure, disclose, manage and share vital environmental information.
Sabrina Zhang, country director for China at CDP, said: "Lenovo, as an internationally leading company, embraces traditional Chinese business wisdom and contemporary universal business ethics and fully understands that transparency can create value and wisdom through good data."
Lenovo received the top score from CDP from the supplier leadership engagement board. The CDP recognizes that an organization's average upstream emissions are around 5.5 times greater than its direct operations. The top score demonstrates Lenovo's effectiveness in engaging its suppliers on climate change, CDP said.
Despite the achievements, challenges still exist. Lenovo said the greatest challenge in reducing absolute supplier emissions and environmental impact is not individual supplier performance, but growth in business and procurement spending, which has increased 200 percent since 2010, while emissions have grown approximately 100 percent.
To solve these problems, Lenovo said it will continue adopting a string of sophisticated solutions including investment into research and development of new technologies as well as solar renewable energy installations.
John Cerretani, vice-president, and chief corporate responsibility officer at Lenovo, said: "The company is committed to operate as a sustainable business with policies and procedures that benefit our environment and establish a culture of integrity. We plan for long-term success by integrating the 10 principles of the United Nations Global Compact into strategies and operations."
The UN Global Compact is a strategic initiative for companies that undertake to align their business activities and strategies with 10 universally recognized principles in the areas of human rights, labor standards, environmental protection and the fight against corruption.