Volvo to become fully electric by 2030
Share - WeChat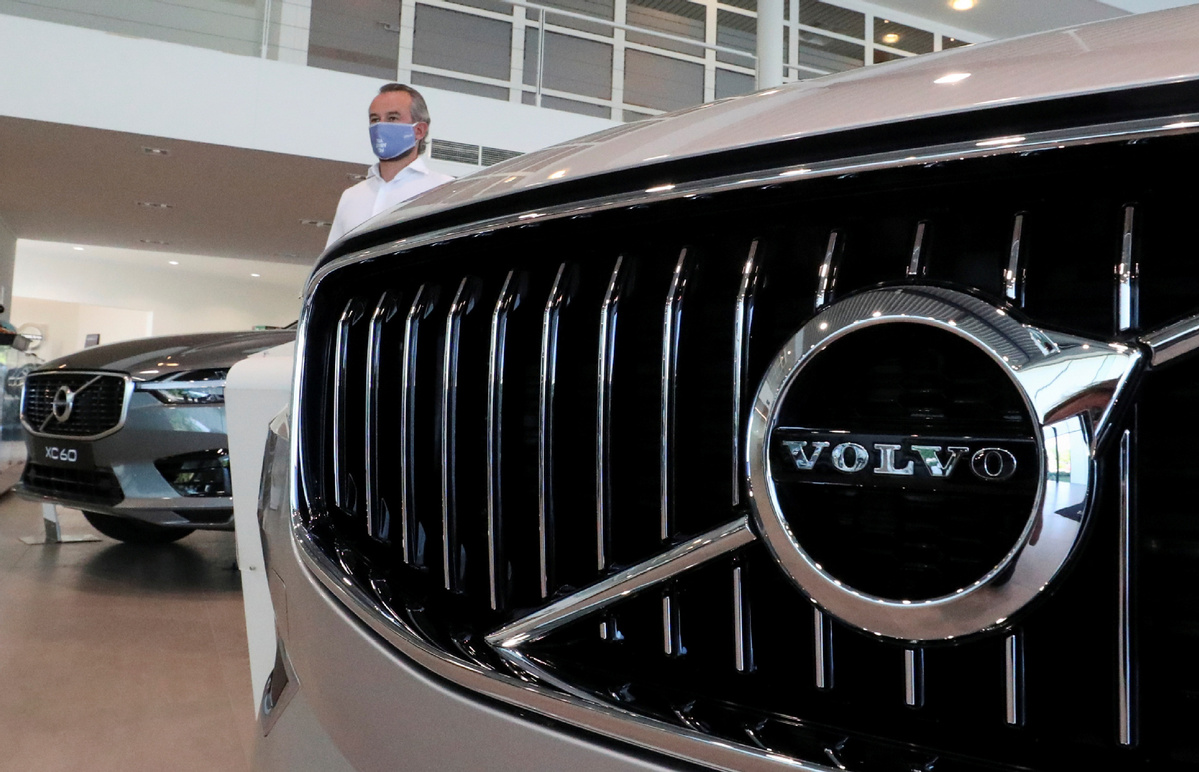 Swedish carmaker Volvo Cars said on Tuesday that it plans to become a fully electric car company by 2030.
Volvo, owned by China's Geely, said it will phase out any car in its global portfolio with an internal combustion engine, including hybrids, by 2030. It estimates that 50 percent of its global sales will be electric cars by 2025.
The 2030 ambition is driven by strong demand for electrified cars in recent years and a firm conviction that the market for combustion engine cars is a shrinking one, said the carmaker.
"To remain successful, we need profitable growth. So instead of investing in a shrinking business, we choose to invest in the future – electric and online," said Volvo CEO Hakan Samuelsson. "We are fully focused on becoming a leader in the fast-growing premium electric segment."
Samuelsson told China Daily that Volvo invests 5 percent of its revenue each year on research and development, with a primary focus on electrification.
Volvo launched its first fully electric car, the XC40 Recharge, last year. Later on Tuesday the company would reveal its second electric car, a new model in the 40 series.
Samuelsson told China Daily that Volvo Cars will roll out several additional electric models in coming years, including the electric XC90, which is expected to hit the market in 2022. It will built vehicles smaller than 40 Series on Geely's electric car platform.
"There is no long-term future for cars with an internal combustion engine," said Henrik Green, chief technology officer.
Carmakers worldwide are pursuing zero-emission strategies to meet carbon dioxide emissions targets.
Late last month, British premium marque Jaguar said it will become fully electric by 2025.
In January US automaker General Motors said it aims to have an all zero-emissions lineup by 2035.
In November 2020, Volkswagen's luxury car brand Bentley Motors said its model range will be fully electric by 2030.