WHO celebrates rollout of COVAX vaccines
Share - WeChat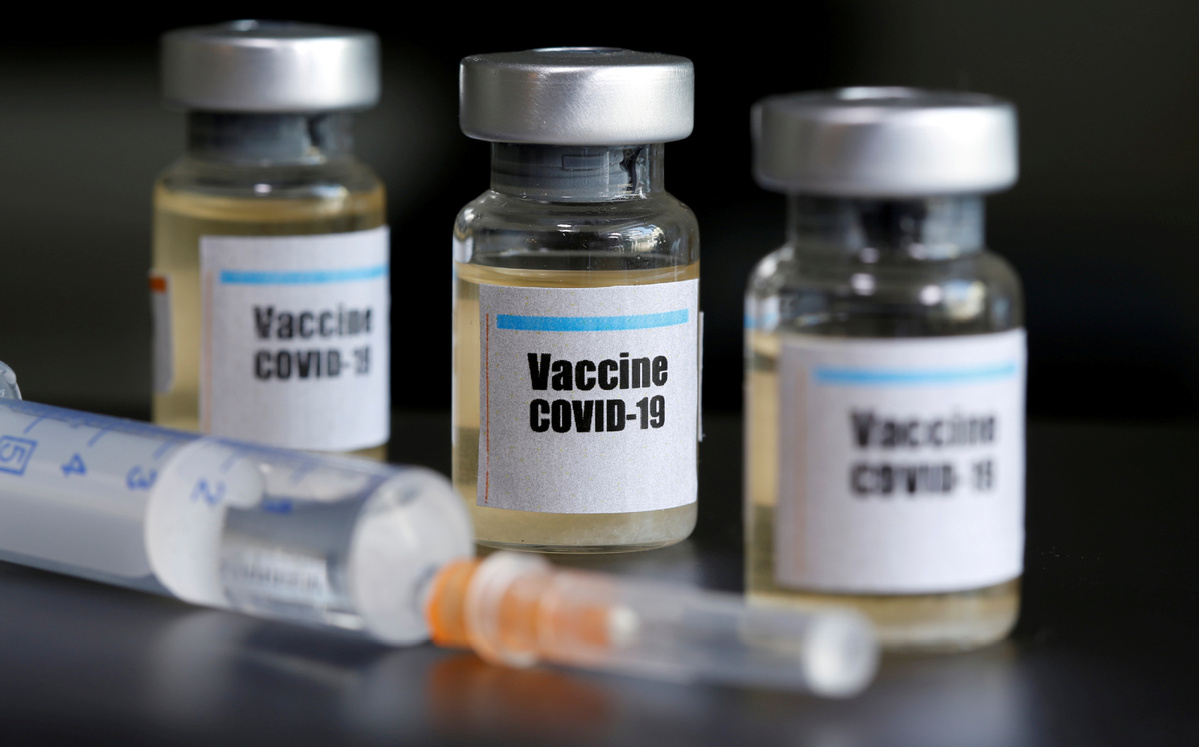 The World Health Organization on Monday applauded the beginning of the novel coronavirus vaccination program through the global initiative COVAX and urged rich nations not to prioritize vaccinating their healthy young population over healthcare workers in other countries.
Ghana and Cote d'Ivoire, two African nations, started vaccination programs on Monday, making them the first countries to begin such campaigns with doses supplied through COVAX, a global initiative aimed at equitable access to COVID-19 vaccines.
"It's encouraging to see health workers in lower-income countries starting to be vaccinated, but it's regrettable that this comes almost three months after some of the wealthiest countries started their vaccination campaigns," Director-General Tedros Adhanom Ghebreyesus said during a virtual news conference.
A further 11 million doses will be delivered this week under the COVAX initiative, and, between now and the end of May, 237 million doses will have been allocated to 142 participating economies and countries, according to the World Health Organization, which is also known as the WHO.
COVAX is scheduled to publish the first round of allocations on Tuesday, covering the majority of economies participating in the initiative.
The campaigns in the two African nations follow deliveries last week, with Ghana taking delivery of 600,000 doses on Feb 24 and Cote d'Ivoire accepting 504,000 doses two days later.
Both countries received the AstraZeneca/Oxford vaccine, which was granted Emergency Use Listing by the WHO.
Nana Akufo-Addo, the president of Ghana, welcomed the vaccines, calling their provision the "best of humanity exemplified through strong multilateral cooperation".
He said the first doses will be prioritized for health workers and other essential workers as well as other at-risk groups, to maximize the public health benefits.
"This important milestone will allow Ghana to get back to business, and build back our economy even stronger than before," he said in a news release.
The deliveries under the COVAX initiative mark the start of what has been described as the largest, most rapid, and complex global rollout of vaccines in history.
COVAX aims to deliver at least 2 billion doses of novel coronavirus vaccine by the end of 2021, including at least 1.3 billion to 92 low-income economies.
While celebrating the good news, Tedros said it is "regrettable" that some countries continue to prioritize vaccinating younger, healthier adults at lower risk of disease in their own populations ahead of health workers and older people elsewhere.
"Countries are not in a race with each other, this is a common race against the virus," he said, without naming the rich countries. "We're not asking countries to put their own people at risk. We're asking all countries to be part of a global effort to suppress the virus everywhere."
Tedros said the WHO and its partners in the COVAX initiative will continue to work day and night toward ensuring vaccination programs start in every country within the first 100 days of this year.
"There are now 40 days left. We can only realize this vision with the support and cooperation of all partners," he said.
After six weeks in which there has been a fall in the number of new COVID-19 cases, the WHO reported an increased number of cases for the first time last week. They were in four of WHO's six regions: the Americas, Europe, South East Asia, and the Eastern Mediterranean.
"This is disappointing, but not surprising," Tedros said. "Vaccines alone will not keep you safe."
Mike Ryan, executive director of the WHO's Health Emergencies Programme, echoed the views, saying it would be premature for people to think that the virus will be finished by the end of this year.
But he noted that it is possible that the rates of hospitalization, death, and other tragedies associated with the pandemic will be reduced, given that vaccines and other tools and measures could help keep transmissions as low as possible.
He said that would "take the fear and tragedies out of the pandemic".